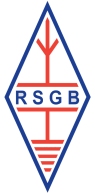 The January 2015 issue of the RSGB's magazine RadCom should be with RSGB members in the day or so – some even got their copy today. Again, Amateur Radio activity in Essex gets some attention, showing that we're flying the flag for the hobby here in the county.
Here's a summary of the Essex events covered in the January issue:
Chelmsford Amateur Radio Society get three mentions: Cathy M0RTW (Trained by CARS) reports in from the Antarctic ; the first "What Happens Next" training session, and a mention in the main news section for CARS' participation in the upcoming SOS weekend.
Essex Ham makes an appearance following October's amateur radio promotional activities at the Chelmsford Ideas Festival. Essex Ham's support for Basildon JOTA is also featured, with mentions for Essex Ham members: Mike G1KOT, Chris M6EDF, Dorothy 2E0NCE,Kelly M6KFA and Sarah M6PSK
SEARS features on the cover and in the article on JOTA for the Canvey Island GB2CIS station, including a mention for the bacon rolls!
Thames ARG report on their recent training success, with an impressive 9 successful candidates getting a Foundation pass, with some already on-air and active in Essex.
| | |
| --- | --- |
| RadCom Jan 15 – Pt 1 | RadCom Jan 2015 – Part 2 |
If you want to read the articles in full, without having to wait for your copy of RadCom to pop through your letterbox, take a look in the Essex Ham Members section for a PDF version of the 'Around Your Region' section.
See also: Essex JOTA 2014 in Radcom January 2015
Well done to all of the clubs in Essex for their hard work at field events and club nights around the county – great that amateurs in Essex are keeping busy and getting noticed.
Handy Links