Saturday the 13th of December 2014 saw Waters & Stanton open its doors for the annual Christmas social event in Hockley.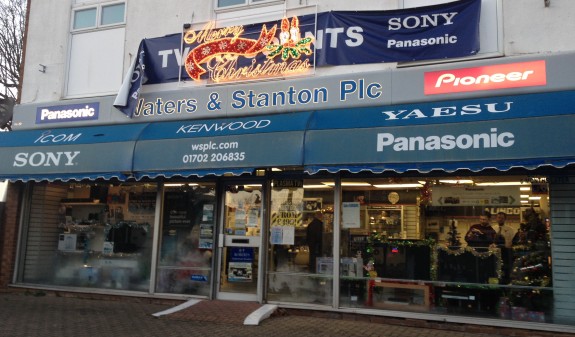 The event started at 10am, and saw a very good attendance from amateurs from Essex and beyond keen to meet up and chat, or pick up a bargain thanks to the 10% discounts.
We've put together the following short montage of images from the event:
Waters & Stanton Xmas 2014 – Video
Events at Waters and Stanton are always a good opportunity for local amateurs to catch up and swap news – great to see so many recently-passed amateurs there, looking for rigs, ATUs and wire for their new stations.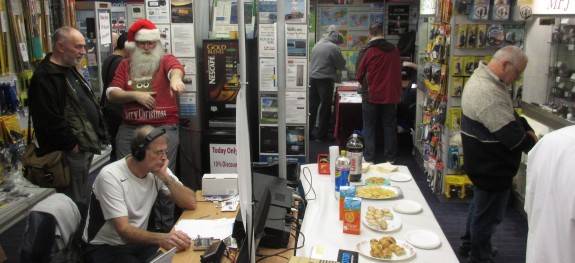 Also good to see so many Essex-based amateur radio groups represented. The Essex Repeater Group had its annual table, promoting the local repeaters including GB3DA and GB3ER – their table was shared with the Chelmsford Amateur Radio Society (CARS). Also with a table was the Thames Amateur Radio Group (TARG), who were catching up with their members and helping out with amateur radio advice.
The Essex CW Club were very active too, taking shifts to work using a variety of different paddles and keys. Several members of the South Essex Amateur Radio Society (SEARS) were also at the event, and it was great to see so many members of Essex Ham attending – we counted over 20!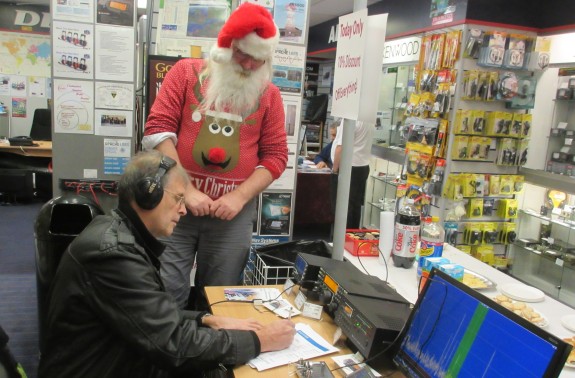 Many thanks to Pete Waters, Jeff Stanton and all the staff at W&S for opening the doors and welcoming the amateur radio community for this year's social-and-shopping event… and for the mince pies and sausage rolls.
Seasons greetings to all who attended!
Related links