On this page, you'll find information about the Thames Amateur Radio Group (TARG), one of the amateur radio clubs in Essex.
The Thames Amateur Radio Group formed in September 2012 and their club venue is Jubilee Hall, behind the Waterside Sports Centre on Canvey Island.
They have a regular monthly meeting at 8pm on the 1st Friday of every month
TARG runs occasional field days a year to help generate interest from passing members of the public
TARG trained over 100 candidates since 2012, offering weekend Foundation and Intermediate courses, as well as Advanced exam sessions. TARG's training programme ended in 2020.
Thames ARG Information
| | |
| --- | --- |
| Launched: | September 2012 |
| Location: | Canvey Island |
| Meetings: | 1st Friday in the month (Club Night) |
| Club Net: | Most weeks on Friday 8pm GB3DA |
| Training: | Ceased |
| AGM: | November |
| Membership Fee: | £20 per year |
| Website: | www.thamesarg.org.uk |
| Contact: | Email TARG |
Information last updated: September 2022 – Out of date? Let us know

TARG Club Venue:
The group meets at Jubilee Hall, a two-storey building at the rear of Waterside Farm Sports and Leisure.
Address: Waterside Farm, Somnes Avenue, Canvey Island, Essex SS8 9RA
TARG Images:
A small selection of images from Thames Amateur Radio Group events, supplied by Nigel M0ICH: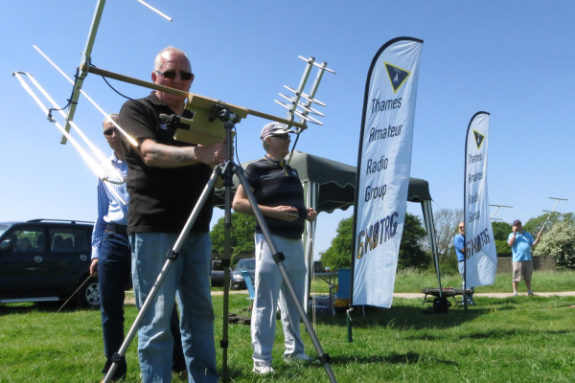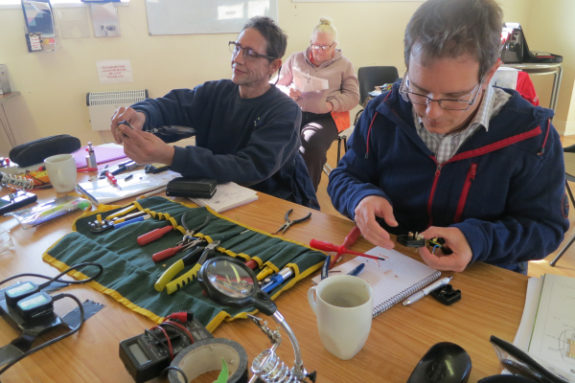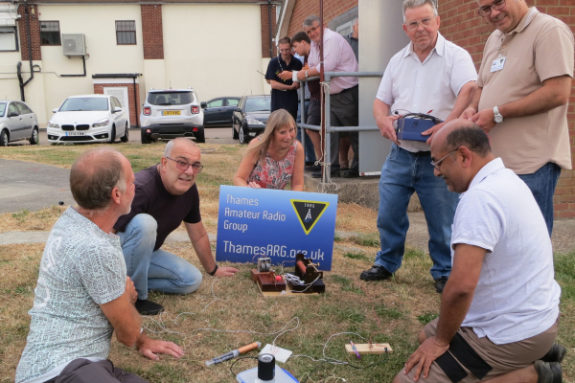 TARG's History:
Thames Amateur Radio Group launched in September 2012 at an event at community radio station Phoenix FM in Brentwood.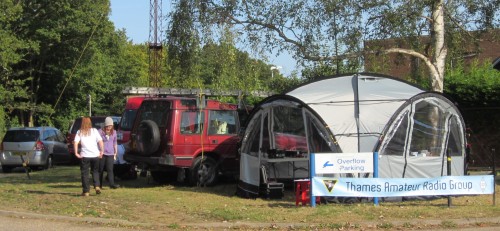 Since launch, TARG holds a monthly club night on the first Friday of the month.
In early 2015, the group launched a second club night, called the TARGet Nite (later renamed to "Radio Active". This was a members-only meeting, focusing on mentoring and construction (£2.50 entrance fee) – these meetings ceased in June 2023.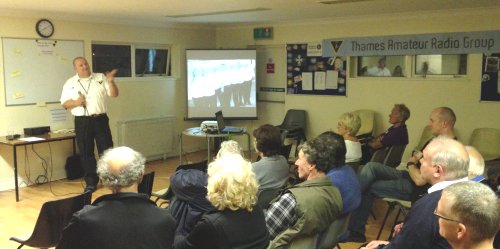 Foundation training was introduced in early 2013 and TARG was the first club in the UK to make use of Essex Ham's Foundation training material. Following the first few successful Foundation training courses, the Thames Amateur Radio Group started to offer Intermediate training courses in 2014. Training ceased in 2020.
The club's distinctive website was designed and developed by TARG's original webmaster Pete M0PSX to stand out from the other clubs, and the group quickly adopted Facebook and Twitter as a way of communicating with its members.
Former Thames ARG activities include annual week-long camping/caravanning trips for its members at Crowsheath Fisheries near Billericay. TARG had a dedicated shack at its Waterside Farm base between 2012 and 2013.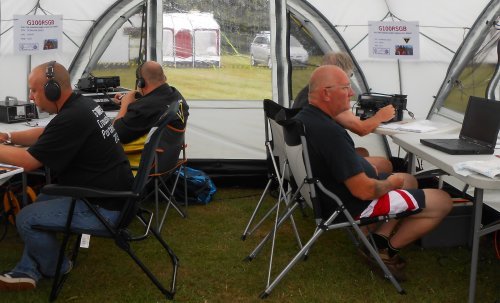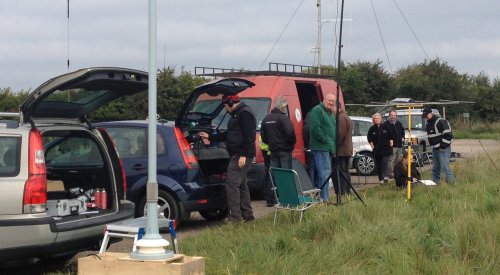 Related Links
Anything on this page out-of-date, or need correcting? Please get in touch
Got a comment about TARG, the Thames Amateur Radio Group? Please add it below.