As part of our quest to make it easier for new people to get into the hobby, Essex Ham offers a free Foundation Online Amateur Radio Training Course. Please take a look at the following short video to find out more about our course:
Our Internet-based amateur radio training course launched in 2015 and is designed to help newcomers to get started in the hobby. We've now helped over 1,000 people to get started in amateur radio.
Online Amateur Radio Training?
Do you want to study at home? Distance-learning course could be for you
Want to know what the exam is like? Have a dry run of a course before taking the plunge
Already on a club's course? Great – our online course can help with revision
Need extra help? Struggling with a particular topic? Perhaps our videos or handouts can help
Struggle to learn from a book? Our course is a little more interactive.
Can't find a local club to help? Our UK online courses run every month
The course is also useful for you if you can't make regular courses, want to study at your own pace, or have a limited budget. Our course is free.
Note: Those looking to get an amateur radio licence will need to complete the Foundation practicals with a registered assessor, and sit the Foundation multiple-choice exam at one of the many centres in the UK. Clubs and assessors around the UK can help with training courses, practicals and exams.
Fees: We don't charge for our online training courses, but the RSGB charges an exam fee of £27.50, and most UK clubs charge a fee for facilitating practicals and exams.
This course is intended to complement other training in the UK, not to replace it.
The Foundation Online Course
Our online course is split into nine modules, each one with a full walkthrough of what you need to know for the syllabus, plus a short test at the end to make sure it's all going in.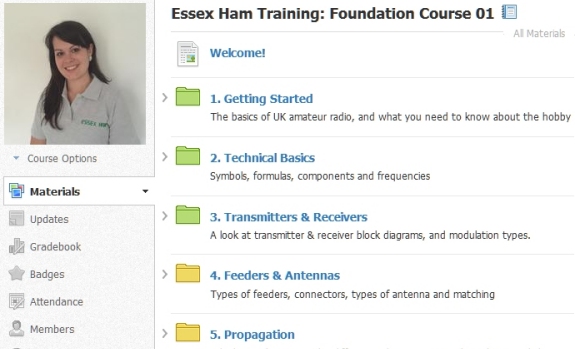 The online Foundation course is supplemented by downloadable material, videos and training slides, and much of the content is based on our popular (and free) Foundation Training Slides, as used by several clubs across the UK.
We're using an industry-standard Learning Management System (LMS) to deliver the course. Foundation Online has been designed by an RSGB Registered Trainer who has been involved with training for multiple amateur radio groups.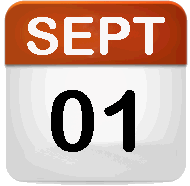 Exams change from 01 September 2019
The RSGB has decided to make Foundation and Intermediate exams harder from 1st September 2019 (See: RSGB Syllabus Changes). We recommend you sit your course / exam before 1st Sept if possible.
Our Foundation Online requires significant changes to accommodate the new exams, and our last course started on the weekend of 02 June 2019, after which our course will no longer be available to allow a restructuring.
If you have an exam booked for before the 1st of September, we may still be able to help, otherwise, you can register your interest for future courses here: Course Registration
Enrolling on Foundation Online (pre-1st Sept 2019)
If you're currently studying for your Foundation Exam and taking the exam BEFORE 1st September, please enter your details below, and we'll be in touch with details of the next course.

Apply for Foundation Online –  For Exams Before 01 September 2019

If you are interested in joining an upcoming Foundation Online course, please complete the following form.


Please only complete this form if you are genuinely interested in studying online for Foundation, can commit to 2 hours a week of online study for 3 weeks, and are planning to sit an exam before 1st September

.
Exam after 31st August 2019?
A new syllabus comes into effect on 1st September (exams will be harder). Want to know when we're ready with our new course? Add details below…

Taking your exam on or after 01 September 2019
The new Foundation Syllabus starts on 01 September 2019 and we are preparing a new course to prepare for the new exams. If you are interested in joining a course, please enter your details below. We'll be in touch when the course is ready.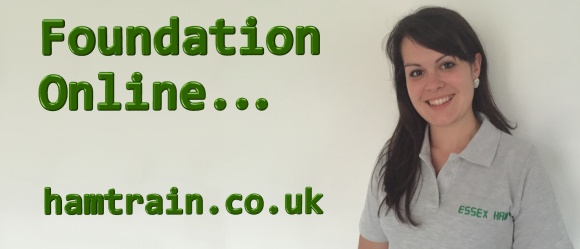 Got a question?
If you've got a question, check our Foundation Online Frequently-Asked-Questions section.
Related content