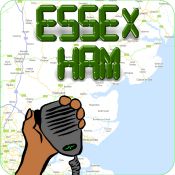 The Essex Ham website continues to evolve, thanks to your feedback and contributions. We'd love the users and supporters of Essex Ham to sign up as free members.
We are not a traditional club, and don't require our members to pay for membership. We're an online community, and those who sign up to Essex Ham are able to contribute, access certain areas of the site that are for members-only, and have access to other features and services as we release them.
The aim of allowing free membership is to make it more of a community than a static website, and to encourage chat and sharing.
If you want to post something on the site (in our forum or in our chatroom), you'll need to be a member of Essex Ham – Once you're a member, you'll get access to all of the site's features, including the members-only section.
Membership is free – No subscriptions! You can unsubscribe at any time. For more, see our Essex Ham Members FAQ
Data Protection:In accordance with GDPR European legislation, please be aware that when you sign up to become a free member of Essex Ham, you agree to Essex Ham holding your membership data electronically for the duration of your time as a member. Your details will not be shared with a third-party. For details of our data protection policy, see Essex Ham Terms & Privacy
If you're not a member yet, you can sign up on this page.
No licence yet?

Looking to sign up for our free Foundation Online Training? Go here

Signup help
If you hold an amateur radio licence, please use your callsign as your username.
If you do not yet have an amateur radio licence, please choose a username and enter "SWL" in the callsign field – Details of how to get a callsign: Become a radio amateur
By signing up to Essex Ham, you agree to our Terms and Conditions.
More help on our Members FAQ page
Handy Link