Welcome to 2017! As is customary, at the start of each year, we put together a summary of Essex Ham's activities over the last 12 months – and 2016 was a very busy year for us!
If you'd like to look about at some of our activities, the video's now on YouTube – could you be in there somewhere?
Essex Ham's Review of 2016 Video
Year In Review
First off, we'd like to thank everyone who's taken part at an event, joined us on the air, been active on our site, or supported Essex Ham on social media. We're here to support amateur radio activity in the county, and it's great that so many amateurs and clubs have got behind the concept.
Here's a look back to what we got up to in 2016:
We ran two special events stations in February. In support of World Thinking Day, we helped a Leigh-on-Sea group of guides and brownies make contact on-air with the callsign GB4LGG.
Later in the month, we were in Romford as GB4TSE for the YMCA Big Sleep Easy, supporting fundraising activities for the homeless, organised by the Thames Gateway YMCA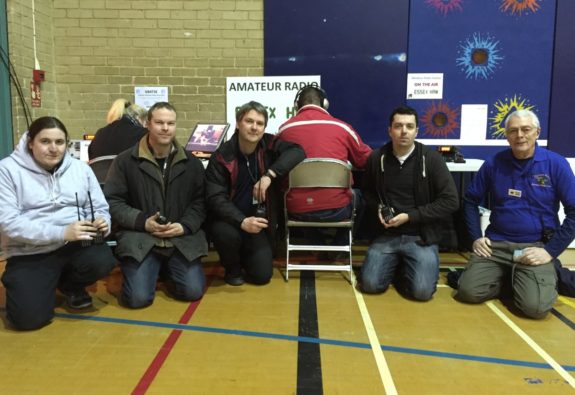 Through the winter months, Essex Hams met in the warmth of a handy pub for the Galleywood Gatherings.
2016 saw amateur radio getting into schools nationwide, due to time Tim Peake's ISS mission. Although there were no contacts from Essex, that didn't stop us from getting involved. We helped three Essex schools to hear live signals from the ISS during Tim's time aboard, as well as sending messages from the schools via the ISS digipeater.
February kicked off with a very busy Canvey Rally. For more, see our Canvey Rally Report & Video
There was a lot of local activity to promote in 2016, including the launch of three new nets for the county of Essex, as well as the Leiston Cross County VHF/UHF Contest, the Suffolk RED Skills Nights and of course, we took part in SAGOTA (Sheds, Greenhouses and Allotments on the air)
In March and November, Essex Ham members supported the Thurrock Acorns 2m Activity Days working multiple modes and running local nets.
Essex Ham also covered some other events, such as the Martello Towers special event on Radio Caroline – We also reported from National Hamfest in Newark, and interviewed Mike Mertel K7IR from SteppIR.
In May, we were asked to speak to the Castle Point Young Carers and set up a station for greetings messages. A few weeks later, to run two radio and technology sessions with Estuary High School.
Also in May, radio stations Gateway FM and BHR1287 featured an interview about the hobby.
During the year, we held a number of impromptu field days, some at very short notice when the weather looked good. Some of these were at Shoebury East Beach, with others in Galleywood. Also in Galleywood, two special event stations organised by Charlie M0PZT were St George's Day GB1STG and the Summer Solstice GB1JSS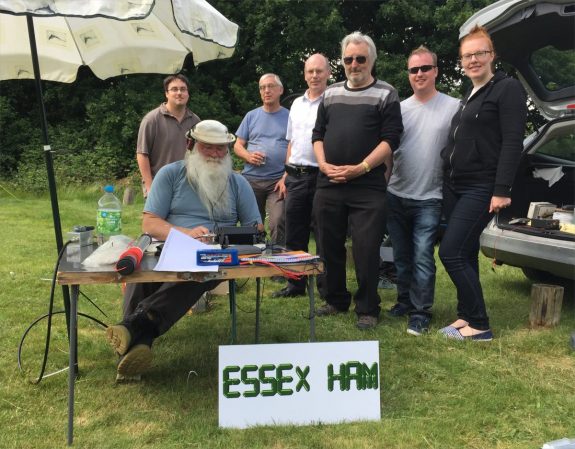 In August, we attended the 2016 Southend Raspberry Jam to engage with makers, coders and the technically-minded, with one visitor going on to pass his Foundation by the end of the year.
In October, the team was invited to take part in a large and very busy JOTA activation at the Belchamps Scout Activity Centre, with over 200 scouts in attendance over the two days. More: Belchamps JOTA 2016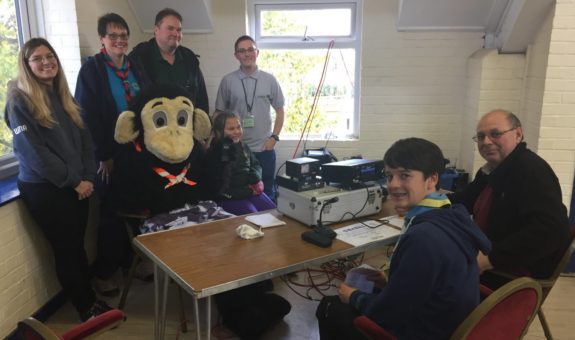 Throughout the year, Essex Ham also attended all 11 Essex Skills Nights in Danbury
The Monday Night Net continues to be a big focus, with a record-breaking 32 people joining a net in February. Over 140 unique callsigns joined in 2016. Well done to Dorothy M0LMR for successfully running the Essex YL Net.
Our free Foundation Online course has provided to be a big hit. Over 300 people nationally enrolled onto one of our courses in 2016.
Other activities included a revamp of the main website, creation of hamtrain.co.uk, dedicated to training, and the introduction of an Essex Ham Instragram feed. We also experimented with live video streaming of events and nets, and even a virtual reality chatroom. To round off the year, there was our popular web-based advent calendar.
Thanks to everyone who's supported Essex Ham over the last 12 months. Here's to a busy 2017!
Related Links