Saturday 23rd April 2016, saw the Essex Ham team operating a special event station, GB1STG, for St. George's Day – England's national day.
In previous years, the event was held close to one of the main car parks at Galleywood Common, but with the weather pre-event looking a little unfriendly, there was a slight change of venue for this year's event, result in the stations being set up close to the Horse & Groom pub.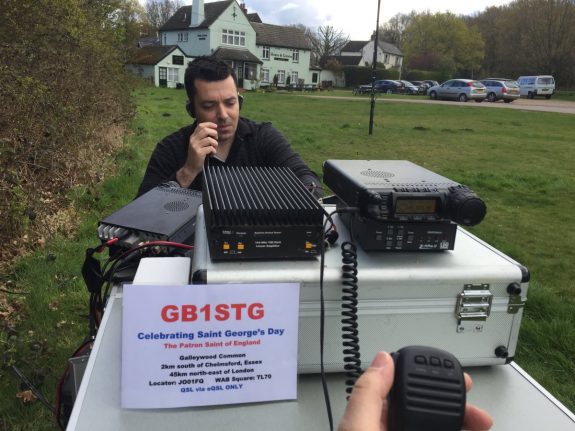 In the end, apart from an expected 10 minute shower of hail, the WX behaved itself and we had a good day of operation on a number of bands and modes, with a pretty good turnout of local amateurs and SWLs keen to support St George's Day…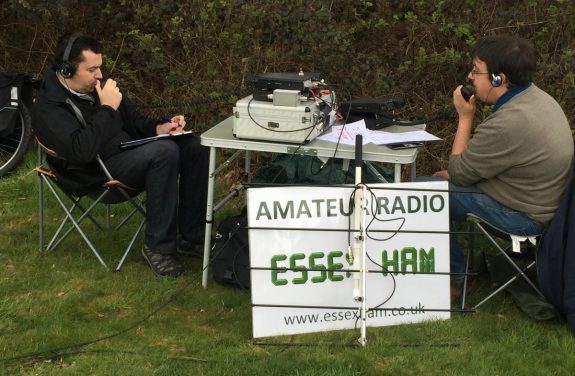 In action on the day:
The main HF station, running on 40m
A second station running on 2m FM, or 20m when 2m was quiet
Tom G0SBW running an impressive mag loop on 17m and 20m
Steve 2E0UEH running on a mix of bands,and trying some PSK31
Peter G1FOA running a 4m station, and supplying the St. George's flags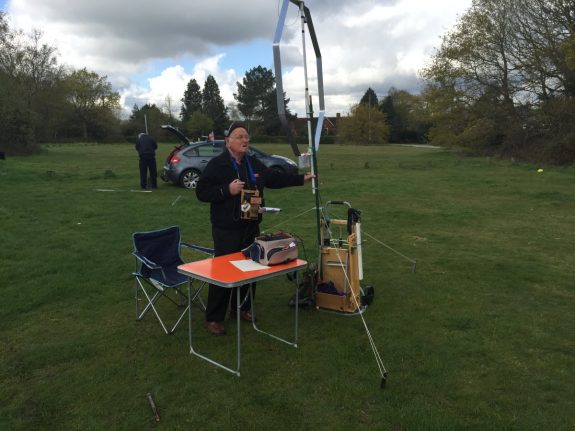 With Tim Peake making a schools contact from the ISS, we couldn't miss the chance to tune in, and Steve M0SHQ (and others) were able to pull in a crystal-clear signal from Tim. A few members of the public, part of a walker's group, came and had a listen too. Steve also managed to make a few contacts during two passes of the SO-50 satellite.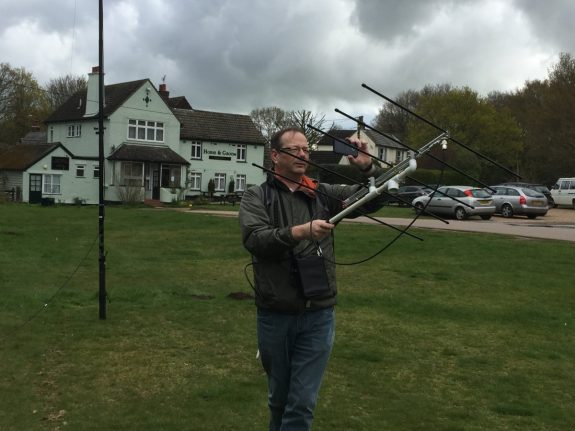 Other highlights included a couple of drone flights from Nick M0NFE, several visitors from outside the Essex area coming along to play, plus the opportunity for a few to try out the Essex Ham Top Trumps game!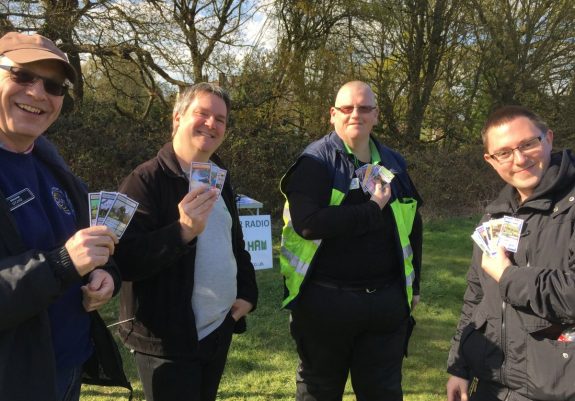 We lost count of the number of amateurs attending, but it was in the order of around 20 – we also managed to talk to a couple of International Marconi Day stations, including CARS, who were operating at Sandford Mill.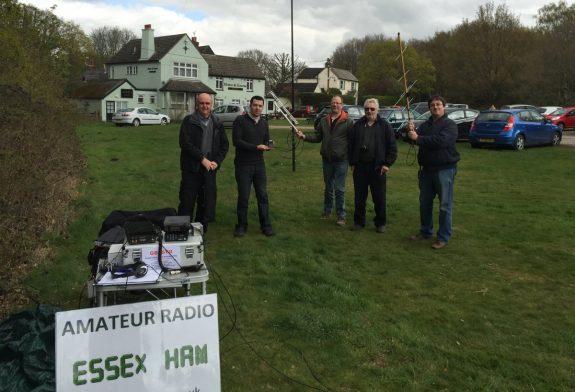 A cracking day – well done to Charlie M0PZT for organising another popular and patriotic event.
You can see Charlie's write-up here GB1STG 2016
More Photos
[ngg_images source="galleries" container_ids="74″ display_type="photocrati-nextgen_basic_thumbnails" override_thumbnail_settings="0″ thumbnail_width="120″ thumbnail_height="90″ thumbnail_crop="1″ images_per_page="20″ number_of_columns="0″ ajax_pagination="0″ show_all_in_lightbox="0″ use_imagebrowser_effect="0″ show_slideshow_link="1″ slideshow_link_text="[Show slideshow]" order_by="sortorder" order_direction="ASC" returns="included" maximum_entity_count="500″]
Related Links