The Essex Skills Night, hosted by the Chelmsford Amateur Radio Society (CARS) training team ran once a month. It was launched in January 2014 and ran until June 2019. Here is a short introduction to the Essex Skills Night.
The Essex Skills Night was an informal monthly get-together in central Essex, where anyone with an interest in radio can come along, try something new, share ideas, get help and advice, and socialise with others interested in the hobby.
The events ran at the Danbury Village Hall, near Chelmsford, on the third Monday of the month (except December).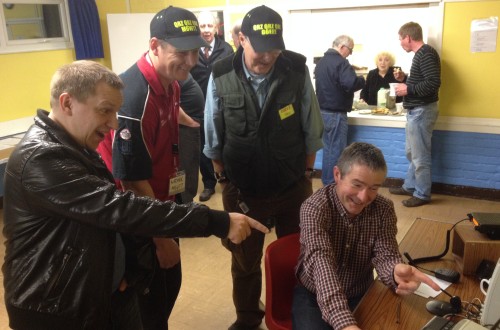 The Skills Nights were free to attend, informal, and open to everyone – no need to be licensed, no need to be from Essex, and no need to be a member of any specific amateur radio club.
Upcoming Events
What would you find at a Skills Night?
The Essex Skills Nights were a real mix. The original aim of the event when it launched back in 2014 was to have around six demonstrations taking place at the Danbury Village Hall – some aimed at beginners, some covering new modes, some offering equipment demonstrations, and some offering tips or services. Here's a summary of some of the topics covered in the first few years of the Essex Skills Night:
| | | | |
| --- | --- | --- | --- |
| Making Slim Jim antennas | Portable Ops | D-Star Digital | DMR Digital |
| PSK and JT Data Modes | Echolink | Logging software | Microwaves |
| Construction & Soldering | SSTV | HF Pedestrian | Antenna modelling |
| Storm tracking | RAYNET | APRS tracking | Programming handsets |
| Live CW station | 3D Printing | Satellites | Raspberry Pi |
| Software Defined Radios | Repeaters | Quadcopter Drones | Reverse Beacon Network |
| High Altitude Balloons | Arduino | Radio nostalgia | Working the ISS |
Skills Nights Reports: For more, see Essex Ham's reports on previous Skills Nights: Skills Night Reports
Videos from Skills Nights
Here's a collection of our videos from various Essex Skills Nights:
Images from Skills Nights
Here are some of our favourite photos from various Essex Skills Nights over the years: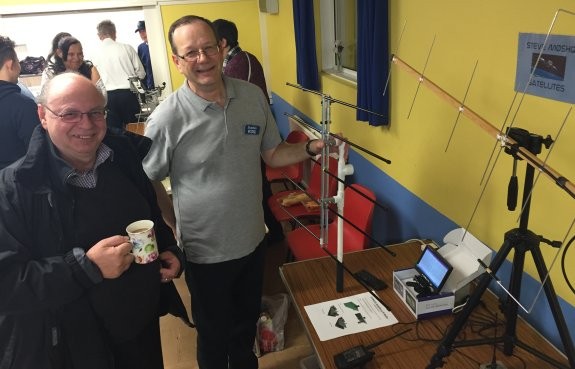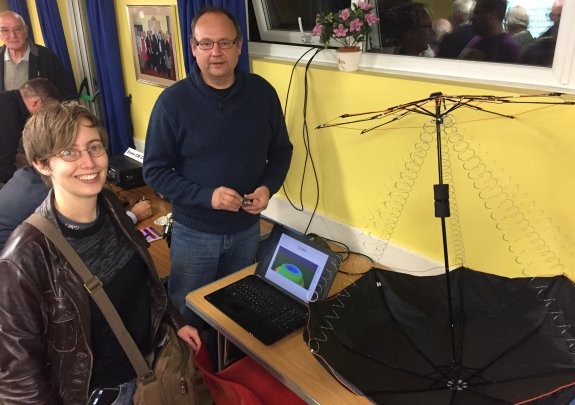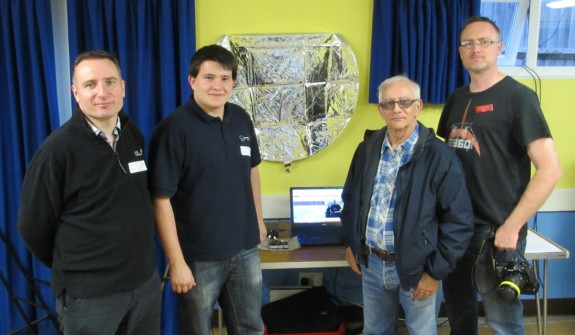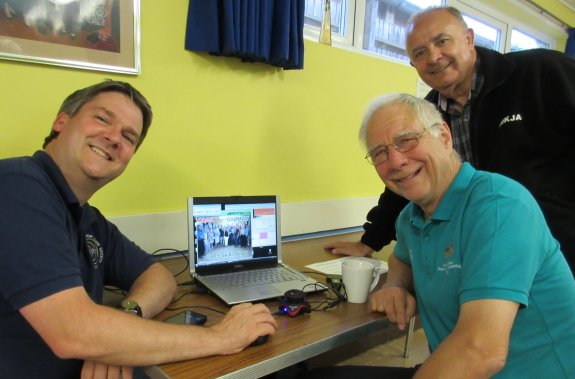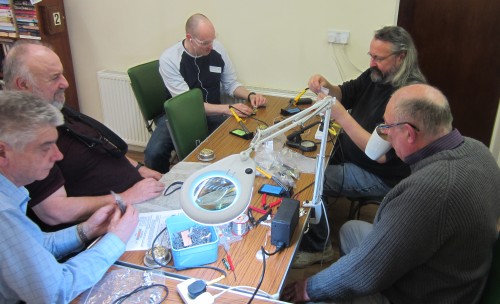 Skills Night Questions
What took place at an Essex Skills Night?
Inside the hall, you'll sign in and see a summary of what's on offer. On a typical Skills Night, there would be around 6 tables – a mix of show-and-tell, demonstrations or static displays. There was free tea, coffee and biscuits, but a donation to the Chelmsford ARS is appreciated. During the evening, there was usually a short quiz, for a bit of fun.
The Background
The Skills Night was conceived by Pete M0PSX with input and support from Jim 2E0RMI, Clive G1EUC and Sarah M6PSK. The first event was held in January 2014, hosted by the Chelmsford Amateur Radio Society training team. Originally known as "Skills Workshop", the CARS-branded event attracted an average of between 50 and 90 people from Essex, Kent, Suffolk, London and beyond in its first 3 years. When launched in 2014, topics for the evening were based on suggestions from attendees via online and paper feedback forms, and feedback received on the previous week's Essex Ham Monday Night Net.
Since the launch of Skills Nights in Essex, other groups have launched their own versions, with positive results. Closest to Essex, is the Suffolk RED event, which follows a similar format to the original Essex Skills Night.
If your amateur radio club might be interested in adopting the concept of a Skills Night, take a look at our Amateur Radio Skills Workshops section for more details. Also, take a look at Essex Ham's Skills Night Formula.
Related Links