Amateur Radio history was made tonight, Tuesday the 8th of August 2017.
This week is YOTA Week (Youngsters On The Air 2017) with a group of youngsters from around the world working together at Gilwell Park in Ilford. Essex Ham was lucky enough to see the set-up in action, and will be adding some photos to the Essex Ham site shortly. YOTA 2017 event will also be featured in the next episode of TX Factor, due out in mid-September.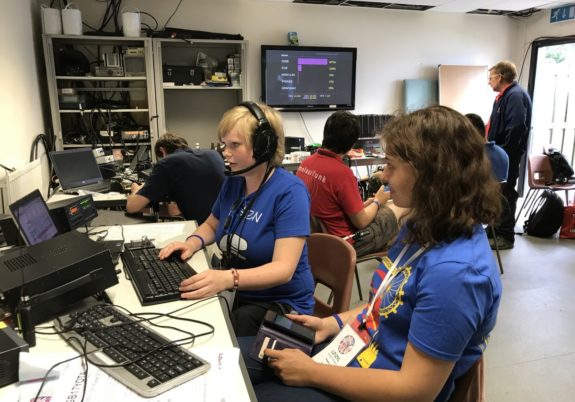 One of the highlights was an ISS contact. This was scheduled to take place with astronaut Paolo Nespoli IZ0JPA, using the call sign NA1SS and the Youngsters on the Air (YOTA) event, call sign GB4YOTA.
The contact was scheduled for approximatley 19:37pm local time, but at the time of contact, no audio was received on the downlink. Ham TV was working, so video was working – but no audio and no contact.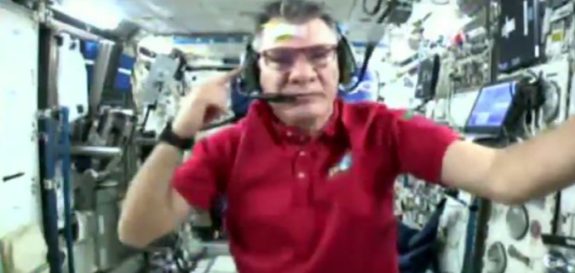 Second time lucky
After the failed contact, the UK ARISS team made contact with NASA, and were very lucky to be able to have a second go – on the next orbital path, the ARISS team made contact, allowing the YOTA participants that one-in-a-lifetime chance to talk to an astronaut on the ISS.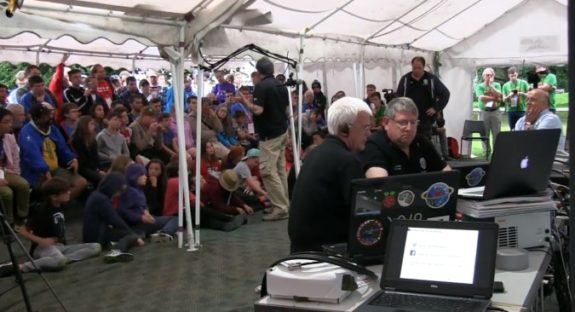 The second contact took place at approx 9:15pm local time, and the downlink was clearly audible on 145.800MHz.
A small group of Essex Hams gathered in the car park at the Castle Point Council Offices, after the SEARS August 2017 club night, and could clearly hear Paolo Nespoli answer the youngster's questions.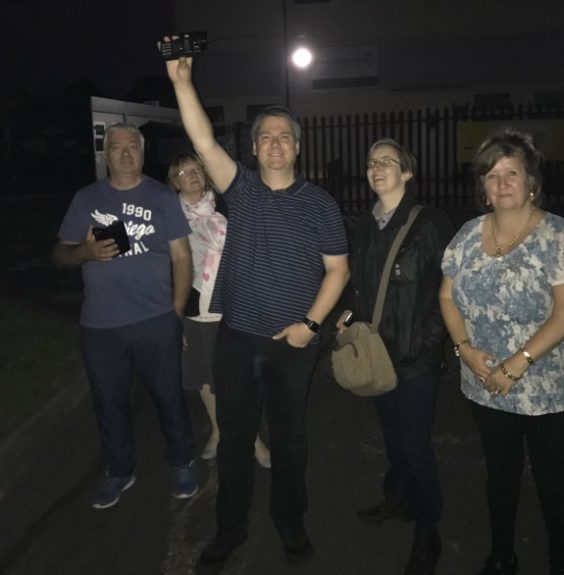 ISS / YOTA 2017 Contact VIDEO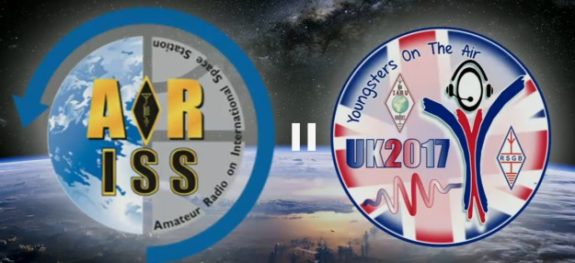 Related links