SEARS, the South Essex Amateur Radio Society, launched in 1982. In celebration of the club's 35th Anniversary, members met at the club's new venue on Kiln Road, Thundersley for a celebratory meeting. This took place on Tuesday the 8th of August 2017.
A special 25th anniversary cake had been purchased for the evening, and very tasty it was too!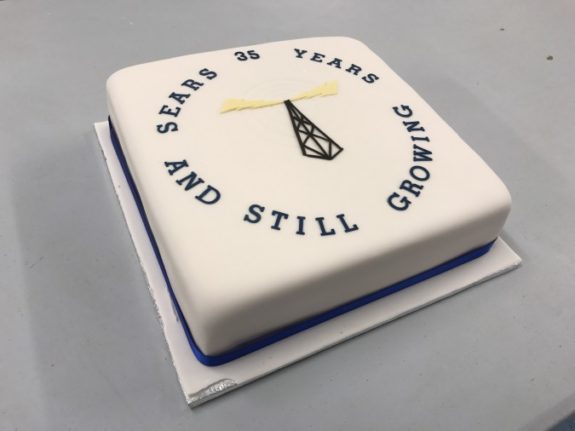 Allen G7CDO, the member who has been a member of the club for the longest period of time, was there for the celebration, and the committee outlined plans for a couple of upcoming events, with the next being at the Canvey Yacht Club on the 19th of August.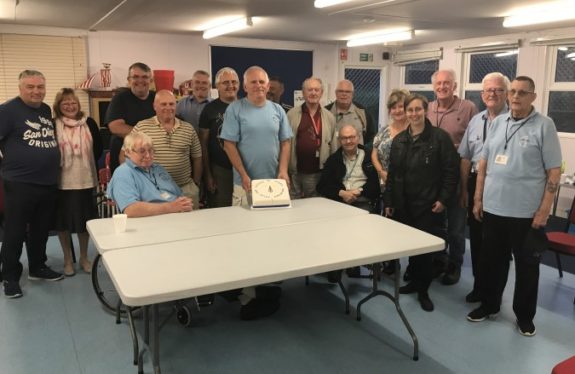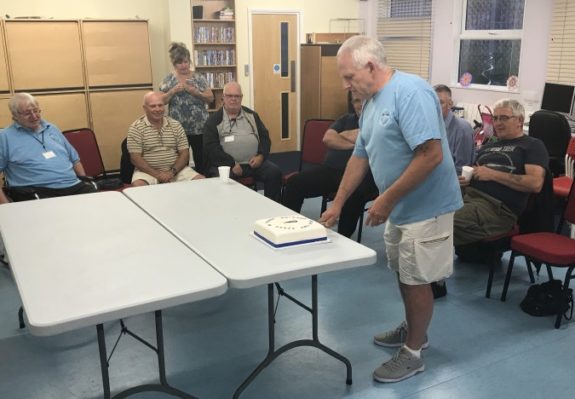 There was a short break in proceedings at 19:38, when a group of members headed outside to try to hear the ISS downlink, part of the YOTA 2017 event at Gilwell Park (See YOTA 2017 ARISS Contact). Sadly, due to a downlink issue, the contact didn't go ahead, although a successful contact occurred on the following orbital path.
Well done to all concerned for organising a celebratory meet-up in honour of 35 years of SEARS.
Related Links
Involved with a club in Essex? We can help to promote your club's event to the amateur radio community. Send us your events news, and we'll help to promote your event to amateurs from across Essex and beyond. If your club's events aren't being featured, get in touch with Essex Ham, or find out more about how Essex Ham supports local clubs.