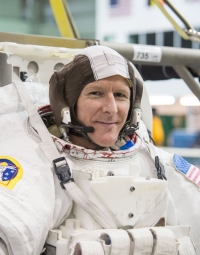 ESA astronaut Tim Peake blasted off the the International Space Station on the 15th of December 2015. Between January 2016 and his return to Earth in May 2016, Tim is set to make contact with up to 10 schools around the UK, allowing school children to make contact via amateur radio.
These ARISS schools contacts present a great opportunity for everyone involved in amateur radio – the events will be receiving national press coverage, and hopefully stimulating interest in the hobby. There's also the opportunity for amateurs to tune in, hear Tim live from the ISS, and demonstrate these unique events to others.
New to amateur radio? Become a ham and find out more about to radio and technology works
Existing amateur? Listen in, and spread the word
Amateur radio club? Use the opportunity to make locals aware of what amateur radio has to offer. Local press may be interested in a local angle on the Tim Peake contacts, and potential amateurs may be seeking local clubs for training and information. More: Promoting amateur radio
Schedule of Tim Peake ISS Schools Contacts
Up to 10 contacts are planned. Here's the published schedule of planned contacts:
| | |
| --- | --- |
| Sandringham School, St Albans | 08:47am 08 Jan 2016 |
| RMS, Rickmansworth | Between 8 and 14 Feb 2016 |
| Oasis Academy, Brightstowe | Between 15 and 21 Feb 2016 |
| CNS, Norwich | Between 22 and 28 Feb 2016 |
How to listen
The downlink frequency is 145.800MHz. During the pass, it should be possible to listen even with a standard 2m handheld receiver.
Handheld tip – To ensure your radio gets maximum signal, position the antenna correctly – i.e antenna up in the air as the ISS rises above the horizon, and horizointally as the ISS is overhead.
Related links