Friday the 8th of January 2016, was the first chance to listen in to UK ESA astronaut Tim Peake making contact over amateur radio from the ISS.
Tim used the callsign GB1SS from the International Space Station to make contact with students at Sandringham School, St. Albans.
The contact was set to start at 08:47, but for reasons unknown, the contact was about 4 minutes later than expected, and reception wasn't great. Nonetheless, contact was established and the youngsters were able to put a few questions before loss of signal. The first contact was made by Year 10 pupil Jessica M6LPJ, who passed her Foundation exam just before Christmas after training with Verulam ARC.
The following audio file is what I managed to copy from my QTH in Leigh-on-Sea, on 145.800MHz FM: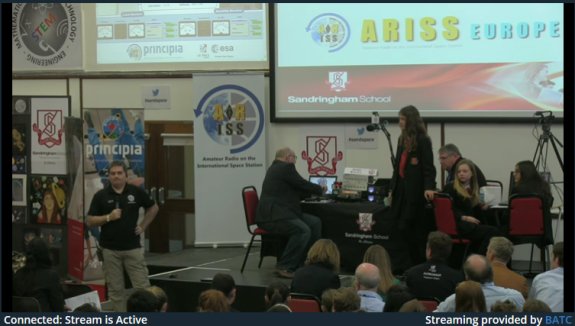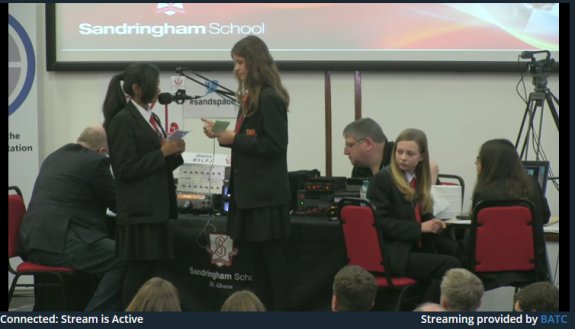 Video from Edmund M0MNG
The following is from Essex Ham member Edmund M0MNG, showing his experience of the contact:
Video from Jakub 2E0FTX
The following is from Essex Ham member Jakub 2E0FTX, showing an extract of his copy on an FT-60:
10 seconds of my recording from today. Location East London @EssexHam #ISS #gb1ss #hamradio pic.twitter.com/xBNrSWxixr

— 2E0FTX (@J4kub) January 8, 2016
The contact was streamed from the school via the ARISS Principia website and Essex Ham also streamed what was being received in Leigh-on-Sea via the Essex Ham Live Feed.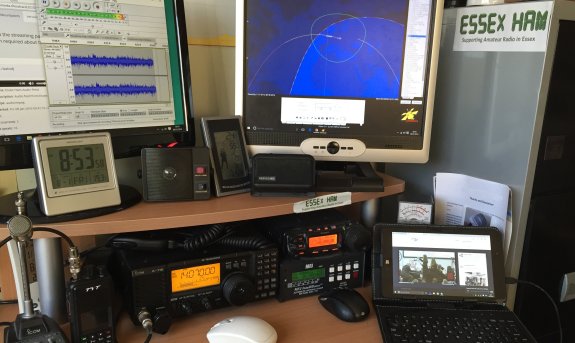 For more information on how to receive the contact, and on amateur radio on the ISS, go to the Amsat UK site: AMSAT UK
Pete M0PSX
Related links