At lunchtime today (9th of January 2016), details of an unprecedented attack against Essex Ham became apparent.
A review of monitoring software had revealed that in recent days, data from the Essex Ham amateur weather station had become increasingly inaccurate. The recent high winds and high rainfall in South Essex had not been recorded, and weather information was no longer being transmitted over APRS.
The weather station was taken down for test, and upon investigation, the source of the problem was quickly discovered to be as a result of squirrel sabotage.
The weather station, a Fine Offset W-8681 Solar, has two remote sensors feeding the main transmitter – one for wind speed/direction, and other for the rain gauge. Both had been nobbled by nibbles. The temperature and humidity information were still being transmitted, but no rain or wind was being monitored.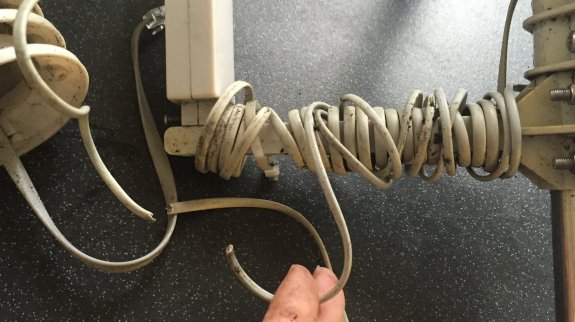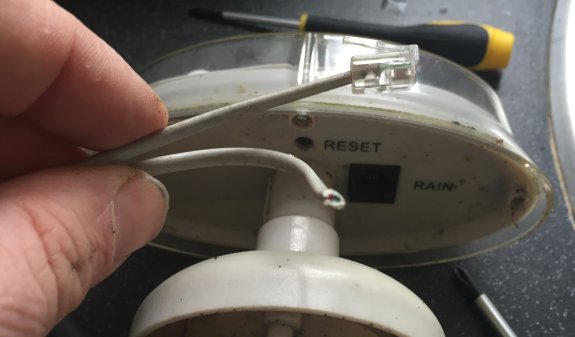 Repairs are now complete, and the station has been cleaned and is now back online. Live weather data can once again be found on the APRS.fi website, the various APRS smartphone and tablet apps, and on our Live Weather page.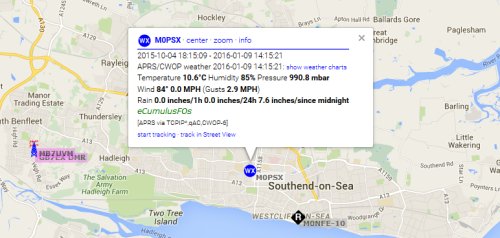 Chief Suspect
Top of our list of suspects for this unwarranted attack is a grey squirrel, believed to answer to the name of Cecil. He has been seen loitering in the vicinity of the shed for some weeks now. If you own a weather station, keep a watchful eye out for one of Cyril's accomplices – at this time we are unsure if this is a coordinated attack against weather station county-wide, or a targeted attack against ours.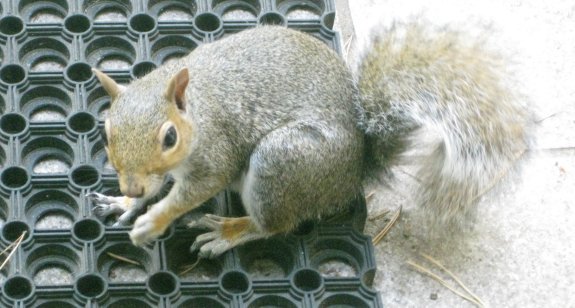 This is not the first time that the weather station has been violated. Two years ago, the rain sensor became blocked by a suspicious leaf. We can't prove Cecil planted it, but it would fit his MO. One year prior to that, the rain gauge became occupied by an eight-legged arachnid squatter, preventing accurate rainfall being recorded. The squatter was re-homed without incident and is not wanted in connection with this most recent incident.
Mitigation
In the wake of this latest incident, you'll be pleased to note that steps have been put in place to prevent a repeat. The station has been raised on a new pole (out of temptation's reach), and a protective plastic coat has been placed around the critical cables, as seen below:

Additionally, we are working on an additional layer of security. Here's Sarah M6PSK beginning training on the station's squirrel deterrent: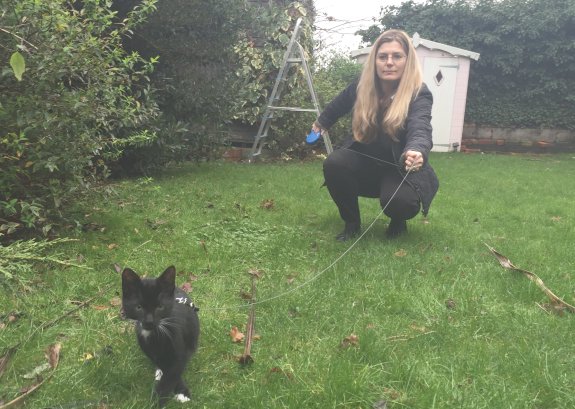 Again, we would urge Essex Ham members to be vigilant, and keep an eye out for garden troublemakers known to be operating across the county at this time of year.
Stay Safe, and happy WX…
Pete M0PSX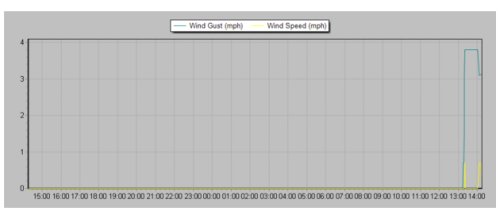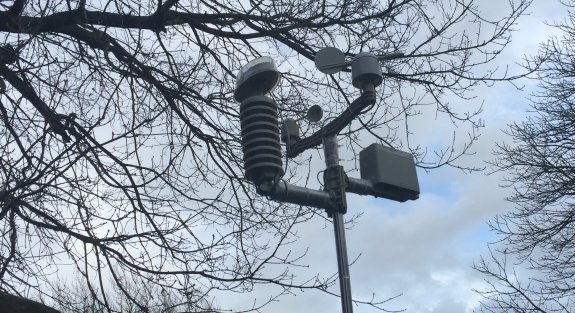 Related Links