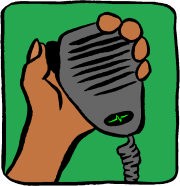 The Essex Ham Monday Night Net for 04th January 2016 started at 8pm local time on GB3DA, the 2m repeater located at Danbury, near Chelmsford.
Live Chat: During the Net, we run an Internet chatroom. Go to www.essexham.co.uk/chat to get chatting during our nets – You need to create a free Essex Ham account to access our chatroom.
Internet Feed: Not in range of GB3DA? Several Internet feeds are available, including: Monday Night Net uStream (Thanks to Nick M0NFE) – There's also Essex Ham's Audio Feed (In BETA, and not always online). On a Smartphone, try SouthEastRadio on Zello
Net Attendees
Here's the attendance list for this week's net:
Pete M0PSX, Southend-on-Sea (in the chair / PR & Marketing)
Brian 2E0WHB, Chelmsford (Props)
Steve G4GHO, Chelmsford
Dean 2E0DSX, Witham (Best Boy)
Dorothy M0LMR, Basildon (Lead Vocals)
Rob G1XNC, Kent
Nigel M6NBZ, Ockendon
Martyn G1EFL, Chelmsford
Tony 2E0THT
Rachel G6AMY, Ockendon (Creative Director)
Lisa M6KIS, Witham (Choreographer / lyrics)
Nick M0NIB, Brentwood (QRM Monitor)
Steve 2E0UEH, Southend-on-Sea
Keith M0KNG, Billericay
Selim M0XTA, Chigwell
James 2E1GUA, Chelmsford
David M1ECC, Basildon
John G3ZYZ, Hockley
Nick M0NFE (Tech Support / Worldwide syndication)
Kristian M0SSK, Basildon (Fan Club relations)
Sarah M6PSK, Southend (Costumes / vocalist)
Andy M0HLG, Gravesend
In probably the silliest Monday Night Net of the yet so far, our lovely YLs have hatched a joint plan to create a theme tune to the YL Net… and it's an awesome plan.
Thanks to Rachel for the topic – "What's a suitable theme tune for our YL Net?" Suggestions included:
Girls Just Wanna Have 59
Duran Duran – Girls On Air
Anything by the Cheeky Girls or the Spice Girls
Chas & Dave – Rabbit
Ladies Night – Kool and the Gang
No woman, no net – Bob Marley
I am woman, hear me moduate
Sisters are DA'ing it for themselves
Top choice was "Ladies Night", and the group name "Y.L.D.A" – Love it.
Plans are afoot for the debut Y.L.D.A performance. The rumours of an OM Tribute Band are 100% false.
Some of the suggested titles raised in the chatroom are unrepeatable and Dorothy's "dolls" idea briefly broke the chatroom – Shame on you Dorothy!!
Thanks to Brian for suggesting how to write up tonight's Net: "CARNAGE". It was a bit of a wild one, and certainly started the MNN year off with a bang (and a splutter or two!)
Thanks to the team at ERG for allowing us to have loads of fun on GB3DA tonight – what radio's all about. Loads of fun in the chatroom too, and ta to those who tweeted in suggestions too.
Topics for the evening, as follows:
In tonight's net, here's what was discussed:
Essex Ham in 2015 – and our Year In Review video
RNLI – Events being held in January by CARS and the Thurrock Acorns
The Canvey Rally
How good is a Buddipole
The YL Net
1 watt APRS  tracker
YL Net – The Music
G4ZU – The Radio Inspector
The YL Factor
Happy Hamming T-Shirts
The less said about the chatroom topics… the better!
We wrapped up gone 11:15pm – over 3 hours 15 minutes of fun.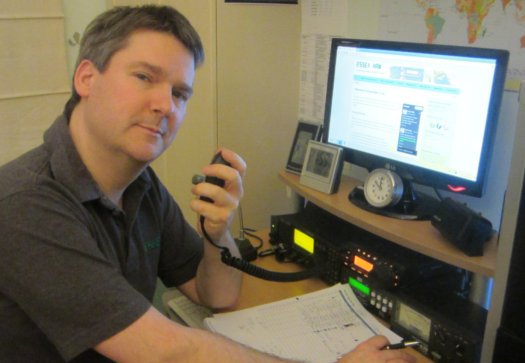 Thanks for making the first net of the year a cracker… Happy Hamming
Got a comment about this week's Monday Night Net? Please add it below.
Thanks & Disclaimer
Essex Ham would like to thank the Essex Repeater Group for allowing us to use the GB3DA for our weekly net. This repeater, together with GB3ER, GB3DB and GB7ZP are managed by volunteers. ERG would appreciate your support which can be by membership or donation, online at www.essexrepeatergroup.org.uk.
Please note that the Monday Night Net is recorded for the protection of our participants. Audio from repeaters around the UK, including GB3DA, may be streamed online and via web SDRs.
The views and opinions expressed by participants of the Monday Night Net do not necessarily reflect the views of Essex Ham.
Monday Night Net – Related links