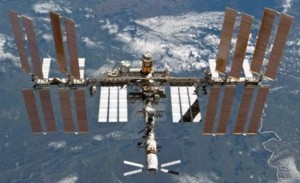 With Major Tim Peake set to depart for the International Space Station this coming Tuesday, BBC Radio 4 invited Dr Helen Sharman onto their Saturday Live programme to discuss journeying into space.
Right at the end of the programme, one listener's email was read out, on the subject of amateur radio in space.
The full show, Saturday Live on BBC Radio 4, can be heard for the next few weeks on the BBC iPlayer: Saturday Live BBC Radio 4 – 12 Dec 2015.
We have extracted the portion referring to Dr Sharman and the ISS, which was broadcast at around 10:24 on the 12th of December 2015:
When asked by a listener, Brian, whether Helen still uses her amateur radio licence, she said:
"My amateur radio license was given to me very specially. I didn't pass the tests in order to get it and I was only allowed to use it while I was in space, but I made friends all over the world. You can't talk to a lot of people in Europe because there's so many people trying to communicate with the space station but in parts of the world we're it's less populated, for instance in Australia, the astronauts do make friends that they've only ever met through the radio… it's lovely."
Related links