Saturday the 12th December 2015 was the annual Waters & Stanton Winter Open Day. Here's our look at the day, plus a collection of photos.
Each year, W&S opens its doors at Christmas, offering various discounts, offers and Xmas nibbles. It's a great social occasion too, with lots of local amateurs coming along to chat and catch up with friends.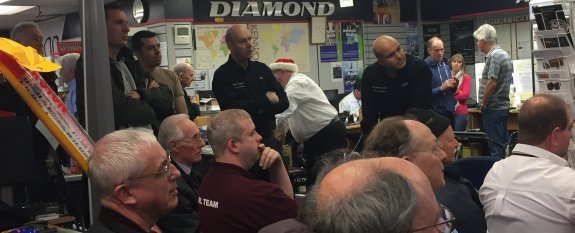 The day was very well attended, and it was great to see so many familiar faces as well as a few new ones. On offer this year, discounts of up to 10%, reps from manufacturers such as Icom and Kenwood, as well as representation from the Chelmsford ARS training team, Essex Repeater Group and Thames ARG. Also in attendance, the RSGB book stall, manned by Regional Manager Steve M1ACB and the two recently appointed Essex DRMs Vic G6BHE and Keith G3WRO.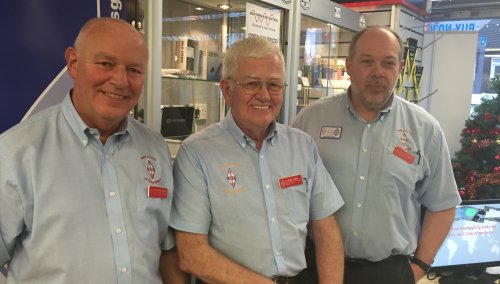 Star attraction for this year's event was a talk by Jim Bacon, G3YLA, meteorologist and amateur. Jim's excellent talk took place in the new display area at W&S, and was on the subject of E layer propagation theory. For anyone who missed the talk, or wants to find out more on the subject, Jim very kindly agreed to give Essex Ham an interview on the subject, which we'll be making available on the site very soon. Thanks to Jim for an excellent talk.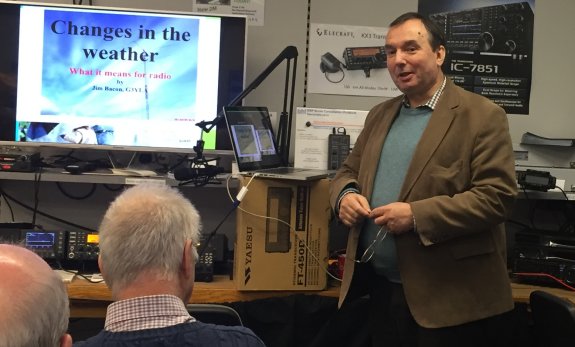 Another focal point for the day was the charity raffle, with prizes including an icom handheld, bhi noise-cancelling speaker and an Innovantennas beam, as well as other prizes. Well done to everyone who won a prize, and special mention to Essex Ham's Kristian 2E0SSX for the loudest cheer (and a one-man Mexican wave), when he won the beam antenna.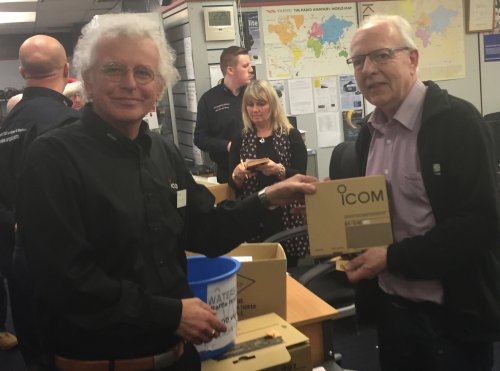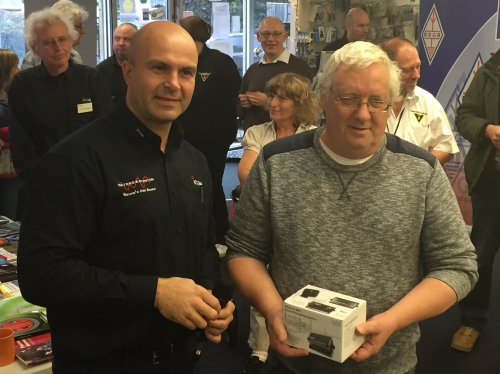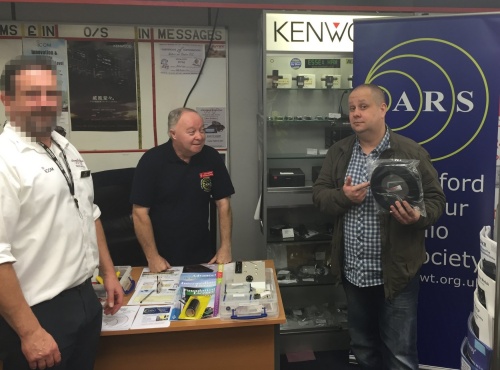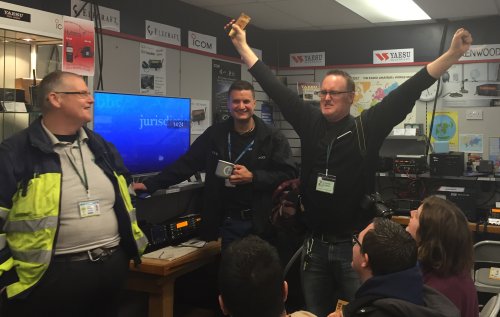 Also in attendance for the day, was RSGB President Dr John Gould G3WKL. We spoke to John at National Hamfest earlier in the year about the 2015 Amateur Radio Survey – the survey is open until 31st December, so if you haven't done so yet – please complete it, to give the RSGB some much needed information and feedback (See: John Gould Interview Sept 2015)
At the day, these was a reminder of a new event W&S are planning for next year – a national ham radio BBQ at a location in Hockley close to W&S. More details coming soon via a dedicated new website
In summary – an excellent day, and a great opportunity to catch up with so many friends – great to see so many members of Essex Ham in attendance – I counted over 20, plus a couple of recent graduates of our Foundation Online course, keen to meet Essex Ham for the first time.
Well done to the team at Waters & Stanton for laying on another great event (with tasty prizes, and tastier sausage rolls)!
W&S Xmas 2015 Photo Gallery
[ngg src="galleries" ids="63″ display="basic_thumbnail"]
Related Links