Sunday the 13th of December 2015 marked the first Galleywood Gathering – An informal get-together of Essex Hams. With it being too chilly for any /P activity, the next best thing seemed to be to meet up and chat about radio, in a nice local pub with good friends.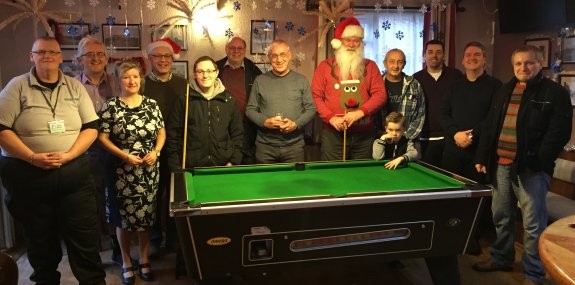 The pub of choice was the Horse & Groom Pub, which is very close to one of Essex Ham's favourite /P locations, Galleywood Common. People started arriving just before 1pm, and it started getting busy around 2pm.
Well done to Charlie M0PZT for organising the Galleywood Gathering – something he's been discussing with Peter G0DZB as a "thing to do" when the weather prevented regular predictable outside events. Well done too to the poor solo barmaid. Normally, it's dead on a Sunday afternoon apparently, so 20 ham radio chaps and chappettes appearing unexpectedly much have been something of a culture shock!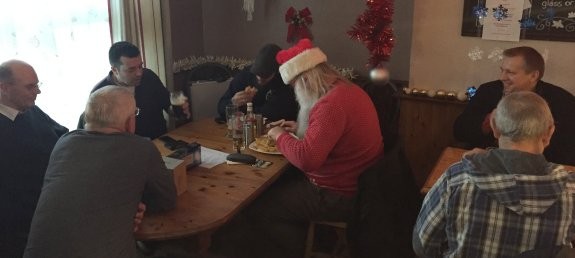 With no DX to work, there was lots and lots of chats – several folk catching up with the gossip, much speculation about some of the rather more interesting Internet posts of late, and some discussion of plans for 2016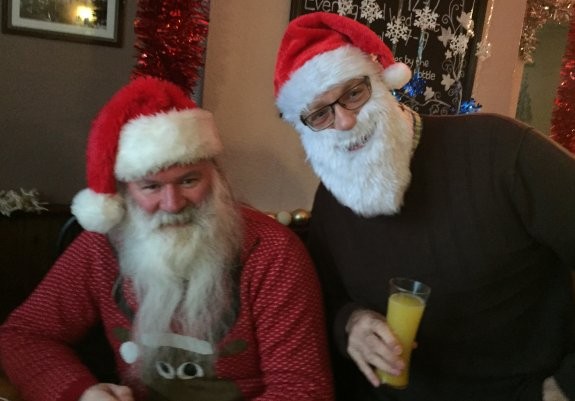 Definite scope for doing it again, and great to see so many come along to say hello.
Photo Gallery
[ngg_images source="galleries" container_ids="64″ display_type="photocrati-nextgen_basic_thumbnails" override_thumbnail_settings="0″ thumbnail_width="120″ thumbnail_height="90″ thumbnail_crop="1″ images_per_page="20″ number_of_columns="0″ ajax_pagination="0″ show_all_in_lightbox="0″ use_imagebrowser_effect="0″ show_slideshow_link="1″ slideshow_link_text="[Show slideshow]" order_by="sortorder" order_direction="ASC" returns="included" maximum_entity_count="500″]
Related Links
Galleywood Gathering on M0PZT.com