Thanks to everyone who came along to the June 2016 Essex Skills Night, hosted by the Chelmsford ARS training team. The event took place on Monday the 20th of June 2016, and here's our quick look at what happened at the June gathering:
As usual, the evening was the traditional mix of hands-on practicals and show-and-tell sessions. It's always great to see many familair faces, as well as newcomers keen to get their first taste of the Skills experience.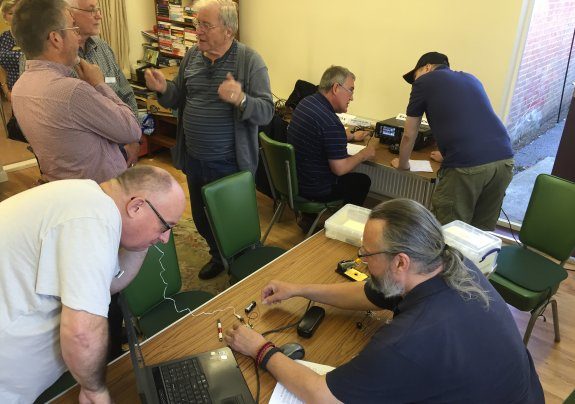 Kits and SMD:
For the first time, Dave G4HUP (a regular at the Suffolk RED event), brought along along a selection of his kits (available from www.hupRF.com), plus tools for working with SMD (Surface Mount Devices).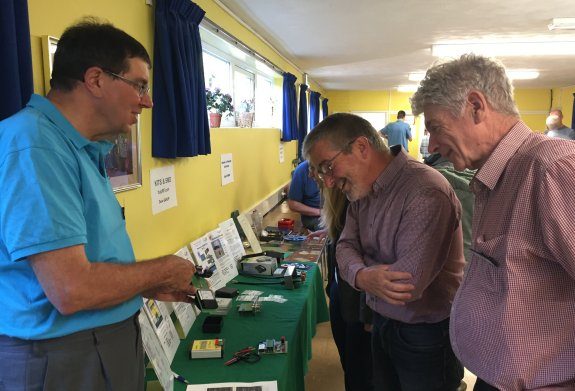 PCB Antennas
Exhibiting for the first time, Sam G4DDK, with his log periodic PCB antennas as well as a collection of pre-amps.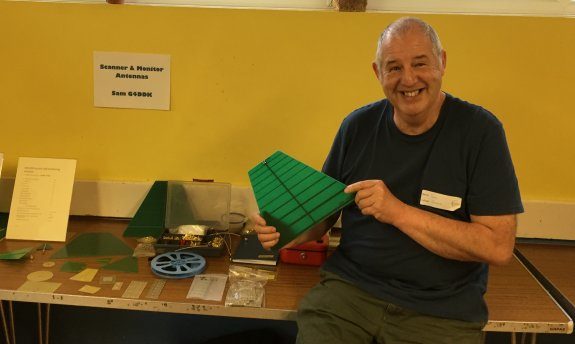 Working Satellites
Steve M0SHQ was back after a short break to offer advice on getting started with space contacts. Although Tim Peake's now back on terra firma, there's plenty up in orbit to work!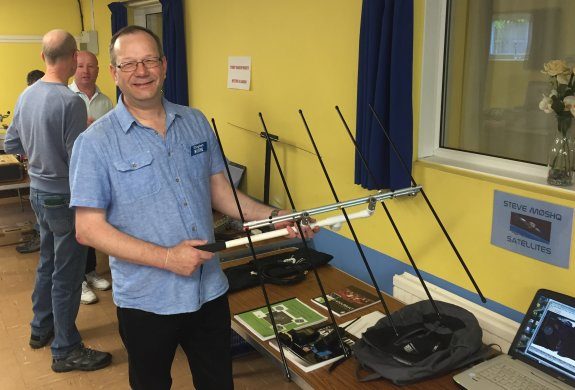 Spectrum Analyser
Returning for this third Skills session, Mike G4NVT put on a demo of how to use a spectrum analyser for VSWR testing, filter testing and set up.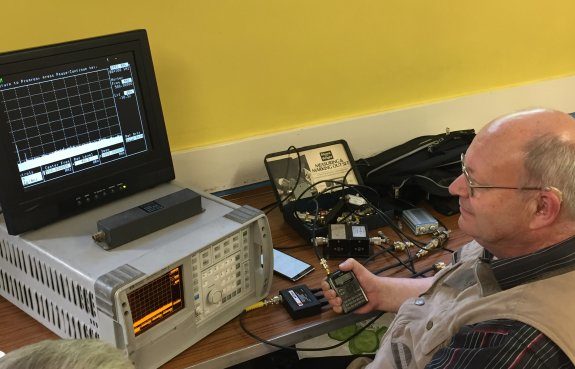 Test equipment
Thanks to Steve G4GHO for bringing along his antenna analyser, VNWA and S-parameter test set, for another interesting demo.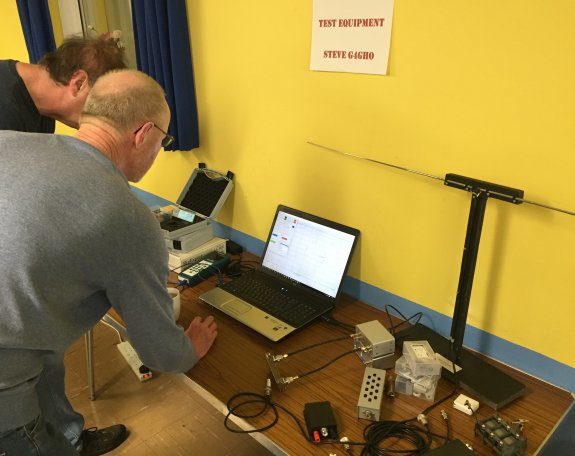 Wind Speed and Direction Project
Alan M0IWZ brought along a homebrew wind direction and wind speed monitor, powered by an Arduino and made from cheap eBay parts – handy for those with masts and large antennas, and very impressive. One for the upcoming CARS construction evening, we suspect!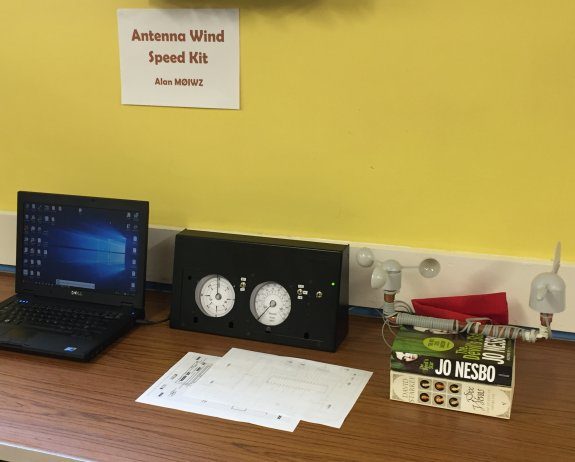 Data Modes:
A demo of one of the many data modes, and help on how to get started using data, courtesy of Essex Ham
Getting Started with Essex Ham
A collection of recently-updated Getting Started Guides from Essex Ham, plus demos of three popular data modes. Plus a screening of the latest RSGB video with an overview of the Tim Peake ARISS contacts in 2016 (the video was played on a £4 Raspberry Pi Zero)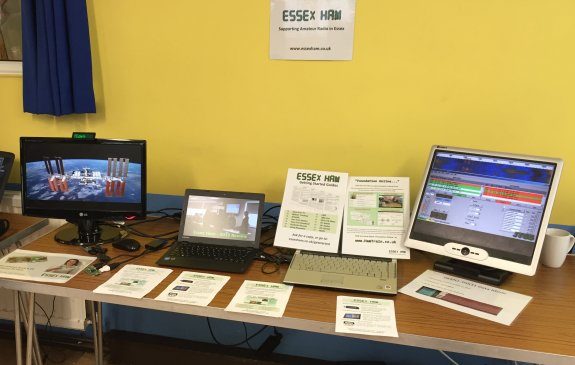 Morse and More:
Thanks to Rob, Dean and Oliver from the Essex CW Club, for putting on the live CW demo station – this time, in the Hawkins Room for a change of scenery.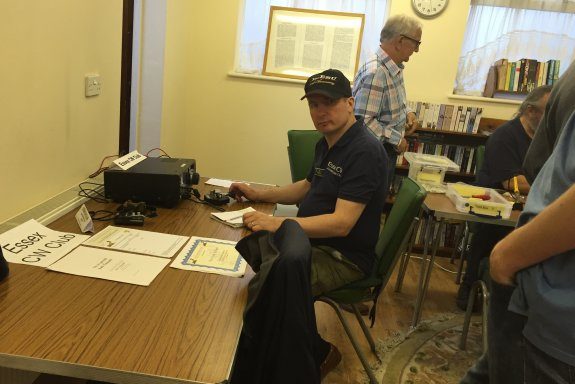 Chelmsford ARS:
Ray 2E0GVE was manning the CARS membership and merchandise table, with support from Chris G0IPU
Callsign Badges:
Jim 2E0JTW and Glynis 2E0CUQ both busy on new callsign badges, for the first time using a new slimline machine.
Quiz:
Chris G0IPU ran the quiz, with the traditional mix of random radio questions, just for fun!
My thanks…
I'd like to express my personal thanks to those who turned up to help make the June 2016 Skills Night such a great night, and to those who continue to support the Essex Skills Nights at Danbury.
A big personal thanks to Ann, Myra and David for handling the catering for the event.
A reminder that the next Essex Skills Night is on Monday the 18th of July.
Thanks all, and 73,
Pete M0PSX
Related Links