Monday the 18th of September 2017 was the 40th Skills Night at Danbury, and the first in an experimental format proposed and promoted by the training team of the host club, the Chelmsford Amateur Radio Society.
Rather than the traditional Skills mix, CARS had mailed regular attendees to let them know of the new format – an evening driven by the attendees. On offer for the September 2017 evening was:
CARS Training Team – Chris G0IPU showing an array of components, Intermediate project, Foundation antenna tuning and a CW oscillator
Jim 2E0RMI – A 2 metre station, plus Echolink
Essex CW Club – Dean G4WQI and Rob M0KCP running a live station demonstrating the mode
Callsign badges and pens (Jim 2E0JTW and Glynis 2E0CUQ)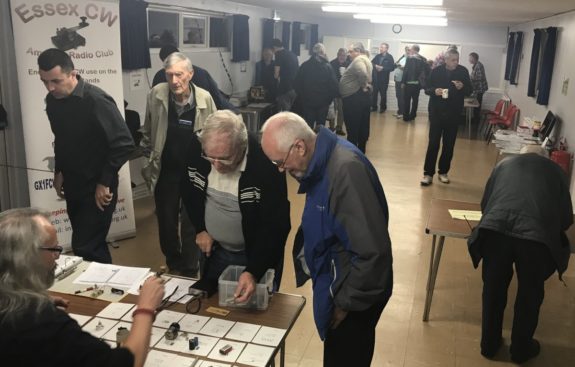 On the Essex Ham table, a scrolling video of the group's recent GB4EAA event in support of the Essex Air Ambulance. During the event at Earl's Colne Airfield, the team was joined by BBC Essex, featured on Phoenix FM, and was able to spend some time with the busy crew (who even had a go on-air). Also on the Essex Ham table, a collection of Getting Started Guides, information on Foundation Online, and a collecting tin and commemorative Air Ambulance badges, to help raise funds for the local service.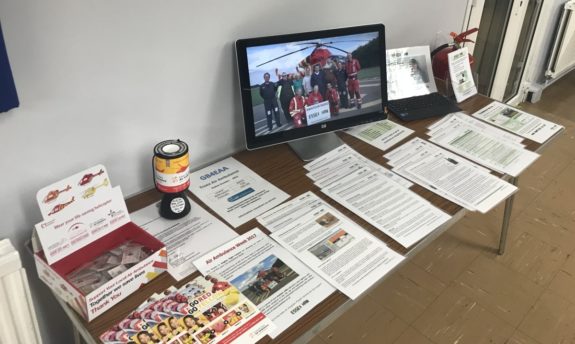 A total of 32 visitor and helpers from Essex came along to the September 2017 Essex Skills Night, hosted by the CARS Training Team. The next event is scheduled to take place on the 16th of October.
A few attendees made contact with Essex Ham's regular Monday Night Net during the evening. Rachel G6AMY had kindly offered to chair the net, whilst Pete M0PSX was minding Essex Ham's table. An impressive 17 people joined this week's, with Pete M0PSX, Terry M6IPK and Steve G8UDD (with a greetings message from Alan) popping outside to make contact. (Monday Night Net 18 Sept 17 summary)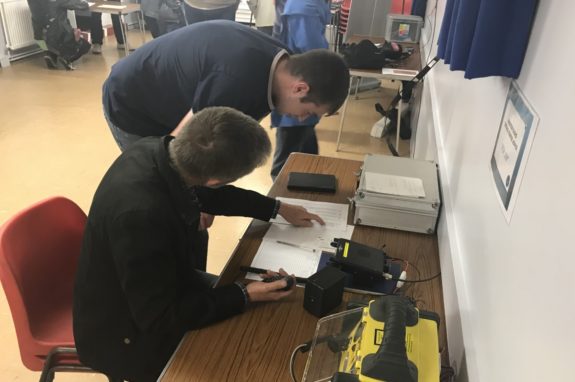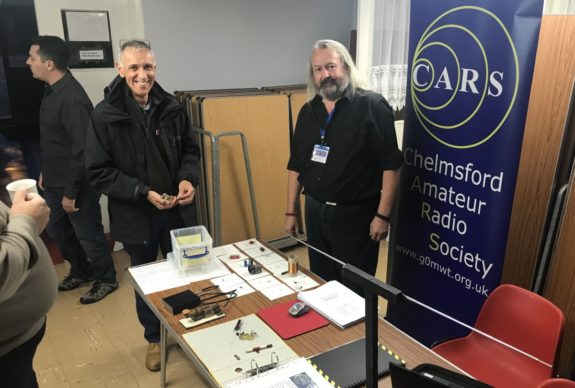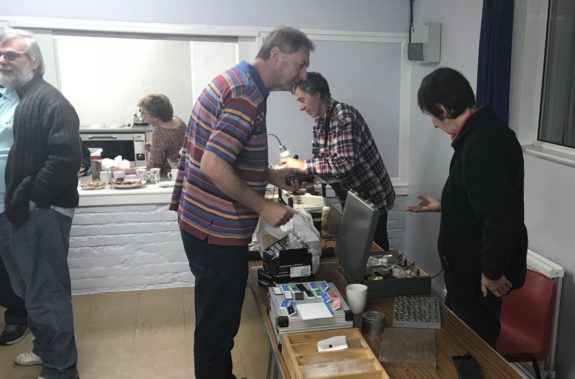 Involved with a club in Essex? We can help to promote your club's event to the amateur radio community. Send us your events news, and we'll help to promote your event to amateurs from across Essex and beyond. If your club's events aren't being featured, get in touch with Essex Ham, or find out more about how Essex Ham supports local clubs.
Related Links