As anyone involved with running an amateur radio club will know, promoting club events and finding new members is one of the hardest tasks.
Amateurs in Essex
Our stats show that there are around 2,300 amateur callsigns in Essex – but that's callsigns, not amateurs. With many amateurs no longer active in the hobby or who've not validated their amateur licence in the last five years, it's hard to predict the true number of active amateurs.
Clubs and Organisations in Essex
Essex has 20 clubs and organisations – some large, and some small – See our list of Essex Amateur Radio Groups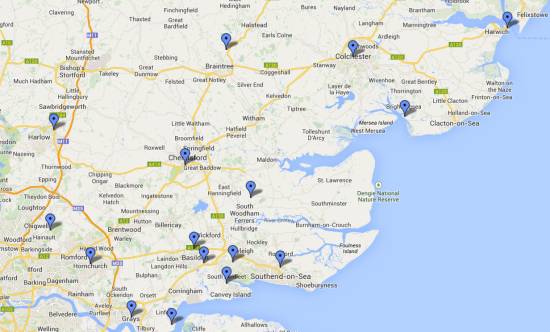 Promoting Our Hobby
If you're a member of one of the clubs/groups in Essex, you'll hopefully be aware of the aims of your group – whether that's to get more people into the hobby, spread the word about amateur radio, or focus on servicing and entertaining existing club members. If your club has an interest in showcasing amateur radio, getting more people involved and/or getting more members, then promotion is the key… and that's where Essex Ham can help.
When Essex Ham was founded back in 2011, it was agreed that our mission was to raise awareness of the hobby in Essex, and work to support clubs and groups in Essex to get more people involved. We do that in a number of ways:
Via our website (that gets an average of 25,000 unique visitors a month)
Via social media (Facebook, Twitter, Google+ & YouTube)
Through promotional videos, training material and how-to guides (used across the UK)
Via our weekly Essex-wide net
Via amateur radio publications and mainstream media
Our popular free online Foundation training courses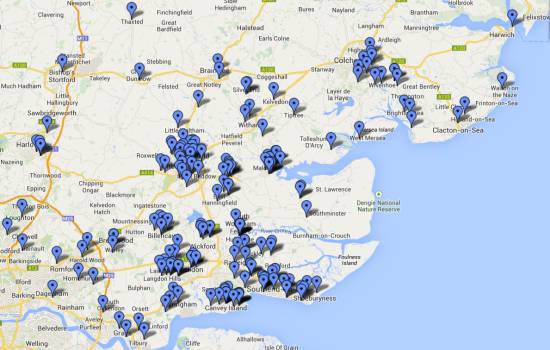 How we can help your group
Essex Ham is probably the best way to reach amateurs across Essex. Subscribers to our site, Facebook and Twitter followers, Net participants and repeat site visitors show that many Essex-based amateurs interact with Essex Ham on a regular basis. If you want to spread the word about your club and our hobby, here's how we can help:
Promoting upcoming club events
Publishing reports on your group's recent events, club nights and training courses
Spreading the word about upcoming training courses
Sharing your club information – people searching "Amateur Radio in Essex" tend to find us first
Training material, video content and getting-started guides
Sharing resources – speakers for club nights, useful information, literature, contact details
If you're looking to help spread the word about what you do, get in touch.
As a reminder, Essex Ham is a free resource – No fees for using the site, no annual membership fees, we're happy to work with any club or group in Essex, and we're here to complement what clubs in Essex do (not to compete!)
If your club or organisation currently doesn't make use of Essex Ham for promotion, or you're organising an event in Essex and would like some free PR… please get in touch. Contact Essex Ham
Essex Ham – "Supporting and Promoting Amateur Radio in Essex"
Related Links