On Saturday the 9th of September 2017, we completed our first of three days in support of International Air Ambulance Week. Essex Ham was supporting the Essex Air Ambulance, from its airbase at the Earl's Colne Airfield. Here's a quick summary, and a short video, of the first day of GB4EAA 2017:
GB4EAA 2017 – Day One Video
On Saturday the 9th of September 2017, we set up two stations for GB4EAA at the Anglian Flight Centres at Earl's Colne Airfield.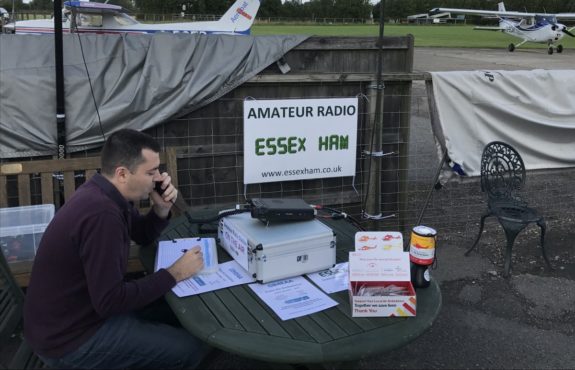 Although local weather was good (apart from a short shower and a downpour at the end of the day!), the space weather was a significant problem – the recent Coronal Mass Ejection pretty much killed the HF bands for almost all of the day. We managed to work a few stations on various bands, including some of the "Churches On The Air stations, such as GB0SMD and GB2CED. As we were aware of the issues with HF due the "sneezing" sun, we were prepared for some 2m SSB activity, thanks to Charlie M0PZT's 5 ele Yagi, and Peter G0DZB's poles.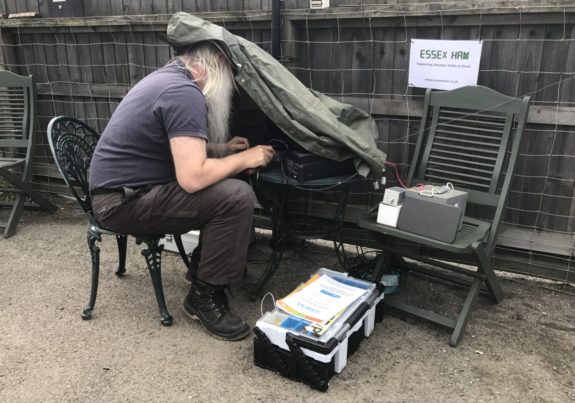 By coincidence, Steve G4ZUL was at the airfield, taking a flying lesson – and he gave us a tour of the two-seater Robin HR200 he'd recently taken up for a flight. We even heard Steve's radio traffic as he took off and changed frequencies to Southend's controlled airspace (he didn't sign with a "73" for us SWLs!)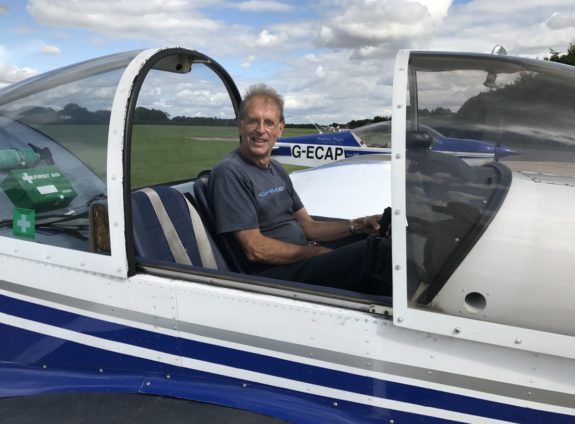 We also got to see the Essex & Herts Air Ambulance in action. The newly rebranded MD902 Explorer aircraft was tasked to assist at a multiple patient RTC to the East of Colchester.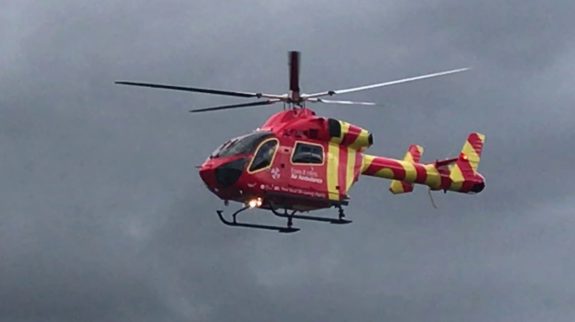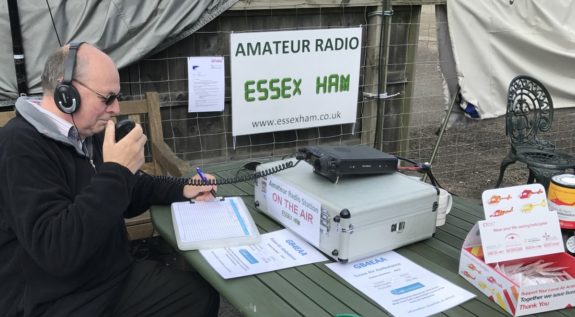 Thanks to all who turned up on the first day to support the event. Great to see Philip (one of the current Foundation candidates) coming along to see a special event station in action!
Donate to Essex Air Ambulance
Remember, the air ambulances can't fly without your support. Please support this valuable service by making a donation. Collecting tins are situated around the county. You can also donate online, by post, or on the phone – See ehaat.org
Thanks to Essex & Herts Air Ambulance Trust for allowing us to support this year's event, and the great team at Anglian Flight Centres, Earl's Colne for their hospitality. We're back on Tuesday the 12th and Sunday the 17th of September 2017. All are welcome. For details of attending the next two days of GB4EAA, please see GB4EAA 2017 Details
Related Links