This month's Essex Skills Night, hosted by the Chelmsford ARS training, was held on Monday the 15th of February 2016 at the Danbury Village Hall, and it was another busy evening.
Over 60 braved a chilly night for the well established mix of hands-on practicals and show-and-tell session, plus the chance to catch up with amateurs from around the region. Here's Essex Ham's look at the February 2016 Skills Night: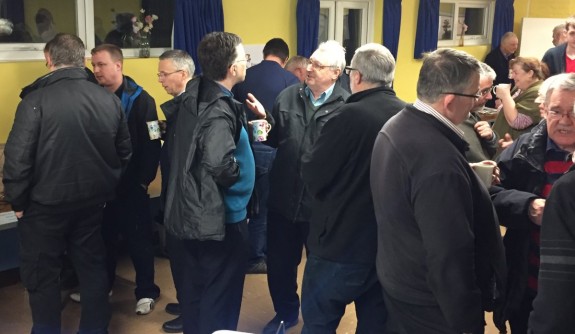 Once again, a very good attendance with an interesting mix of things to see and try. People attended from all around Essex, and beyond with members of MARTS making their now-regular trip from Kent (five made the trip this time, including Ozzie G1OFL from Kent RAYNET). Also in attendance, Steve M1ACB (RSGB Regional Manager for Region 12) and Dave G4HUP (Leiston ARC) travelling from Suffolk. A good mix of different licence levels and representatives from different local clubs, which is all a big part of the Skills atmosphere.
Here's what was on offer this month:
Satellites and ISS: Following on from his talk at CARS earlier in February, Steve M0SHQ was on hand to help with questions about how to get started with amateur radio satellites, and how to tune in to upcoing Tim Peake schools contacts from the ISS. Steve also had an interactive demo of the audio he's received from the recent ARISS contact between Tim Peake and pupils from the RMS school in Rickmansworth.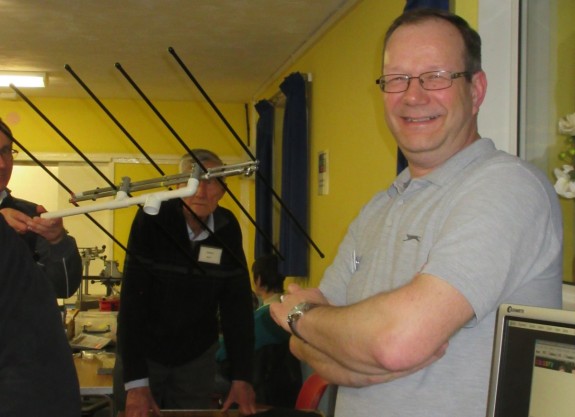 Digital Voice: – A first look at the new DV4 Mini USB dongle, courtesy of Dean 2E0DSX (assisted by Lisa M6KIS). This nifty little dongle copes with DMR and D-Star, and Dean's excellent demo pulled a crowd. With recent changes to DMR codeplugs being a hot topic, Dean was sited next to Charlie M0PZT, who was offering advice on DMR
Programming, Data Modes and Ham Goodies – Charlie M0PZT was again busy with handset programming, and was working with Dean to help with DMR queries, plus a range of essential Ham Goodies.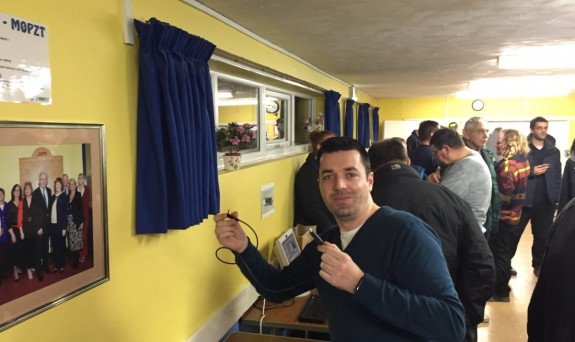 Construction Room – The place for projects, repairs, antenna questions and warm soldering irons – this month manned by Steve G4GHO and Alan M0IWZ from the CARS Training Team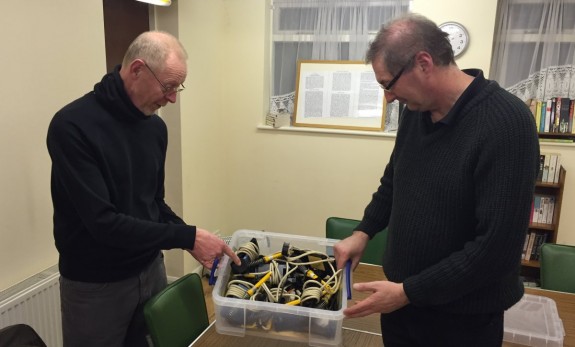 Essex Ham: The theme for the Getting Started corner this month was Data Modes, with demos of PSK31, JT65 and SSTV running constantly, plus a laptop loaded with digital software connected to the Digimaster Pro data interface. Also running, videos running on a Linx 8″ Windows 10 tablet, plus a scrolling video of the recent Canvey Rally, running on a £4 Raspberry Pi Zero. Plus some updated Getting Started Handouts and the event's free wi-fi.
Aircraft Tracking – This month's bonus "Easter Egg" material was courtesy of Andy G7TKK – Live aircraft tracking using a cheap dongle, a netbook, the ADSBScope software, and a home-made Slim-Jim antenna made from cardboard and copper. Live data received from aircraft transponders on 1090MHz.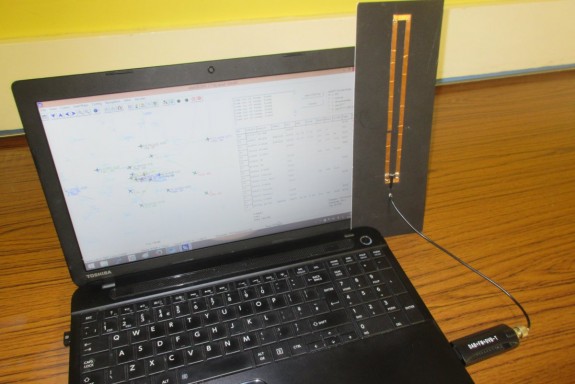 Morse and More – Dean G4WQI and Oliver M0WAG supporting CW, with dome demonstration equipment, and in response to a request for help, a manual ATU for newcomers to try out.
Chelmsford ARS – The CARS table was manned by CARS Chairman Chris G0IPU. As well as the "how well can you tune a dipole?" test, some basic electronics kits were rolled out for two of the younger attendees of the evening. Some future electronics designers in the making!
Callsign Badges – For those with new callsigns or visiting for the first time, Jim 2E0JTW and Glynis 2E0CUQ were on hand to make engraved callsign badges all evening.
The Quiz – Run by Chris G0IPU. For the first time, two audio questions to see who could guess the data mode, plus some other questions to tax the grey matter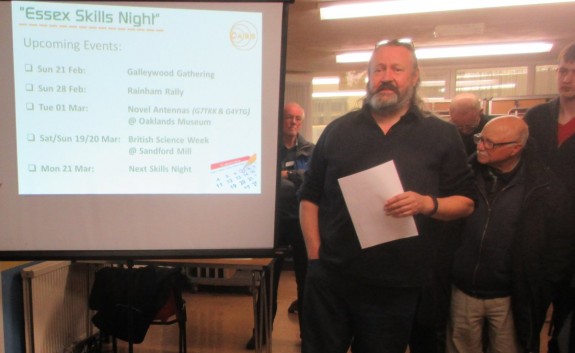 My thanks…
I'd like to express my personal thanks to those who turned up to help make the February Skills Night such a great night, and to those who continue to support the Essex Skills Nights at Danbury.
A big personal thanks to Myra, Ann and David for handling the catering for the event – Chocolate cornflake cakes just can't be beaten – thanks Ann! Thanks too to Mrs Essex Ham Sarah M6PSK for her hard work and support.
A reminder that the next Essex Skills Night is on Monday the 21st of March.
Thanks all, and 73,
Pete M0PSX
February 2016 Skill Night Photo Gallery
[ngg src="galleries" ids="69″ display="basic_thumbnail"]
Related Links