October 2015's meeting of the South Essex ARS took place on Tuesday the 13th – the subject for the talk was Awards.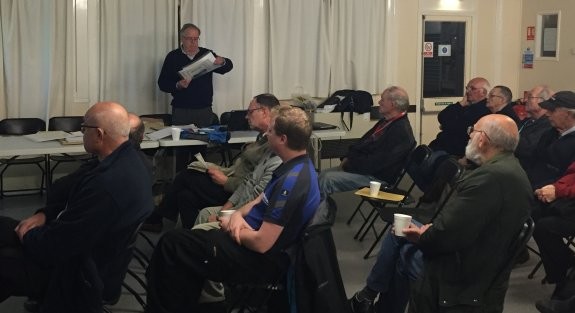 The speaker for the night was Carl G3PEM, who gave an overview on how he got into awards, before giving an overview of some of the various awards available to amateurs: RSGB awards, IOTA (Islands On The Air), DXCC (DX Century Club) and Worked All Britain.
Carl pointed out that going in for awards helps to focus you on working specific countries, thus teaching you about propagation. Ho stop recommendation was for the K1BV Awards website for seeing what competitions are on the way.
Carl also outlined how to submit a claim for some of more common forms, and also mentioned that a number of European VHF awards may be available on the Essex coast. Carl also showed the audience a collection of his certificates and awards, with his favourite being a DARC award engraved on a PCB.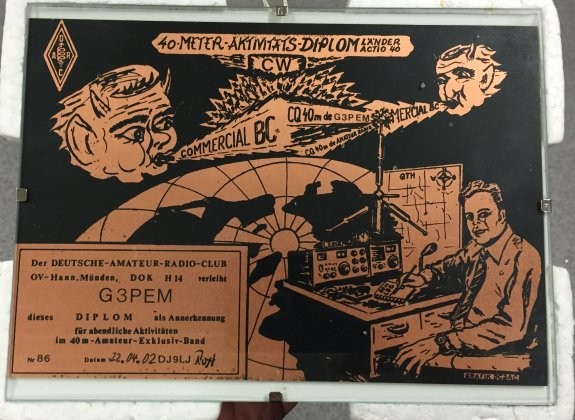 After Carl's excellent talk, members of the SEARS training team met to discuss the upcoming Foundation training course.
Related Links
Involved with a club in Essex? We can help to promote your club's event to the amateur radio community. Send us your events news, and we'll help to promote your event to amateurs from across Essex and beyond. If your club's events aren't being featured, get in touch with Essex Ham, or find out more about how Essex Ham supports local clubs.