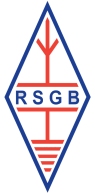 The October 2015 edition of RadCom, the RSGB's monthly magazine is currently being sent out, and should be with RSGB members in the next few days. As usual, we take a quick look and see which Essex amateur radio activities and amateurs have made it to the pages of RadCom. Once again, Essex has had a bumper month, with a spread over three pages.
A PDF of the news section and the Around Your Region section is available on our site – See: RSGB Around Your Region PDFs.
In the main news section of the next Radcom: RSGB online survey, ISS contact in the national press and an extension to the 146-147 NoV.
Around Your Region:
Here's a quick look at what gets a mention in October's 2015 "Around Your Region":
If you want to read the articles in full, without having to wait for your copy of RadCom to pop through your letterbox, take a look in the Essex Ham RadCom Club Newsletters section for a PDF version of the 'Around Your Region' section.
Involved with a club in Essex? We'd like to see even more of the local clubs appearing in Radcom. Send in your articles to Radcom, and whilst you're at, send us a copy to promote what you do!
Handy Links