SEARS, the South Essex Amateur Radio Society, completed its 9th event of the year on Saturday the 12th of September. 2015 has been a busy year for the club, and 9 events at a wide range of locations makes them one of the more active clubs in Essex.
Today's event was in support of the Fun/Open Day at the Island Yacht Club on Canvey Island and saw an excellent turnout from members, including some of the new members who passed with SEARS earlier in the year.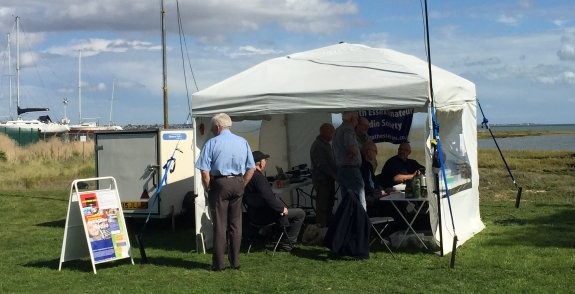 Weather conditions were great (better than the band conditions, anyway), and the club had two stations running using various different modes and bands. A first for the club – a DMR station, following an excellent talk on the digital modes DMR and D-Star for the September Club Night.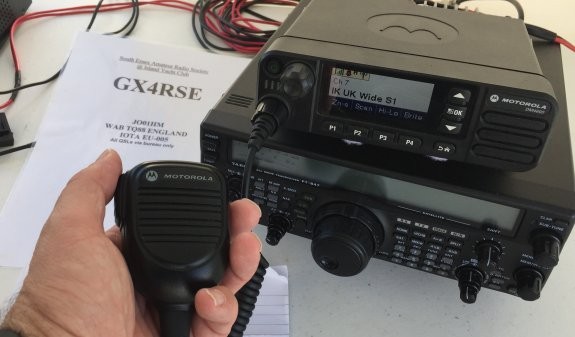 The Open Day was very well attended too, with a number of family activities, plus the usual Island Yacht Club bar and food. Several visitors popped along to see what the hobby was all about, and hopefully a few may think about taking up amateur radio.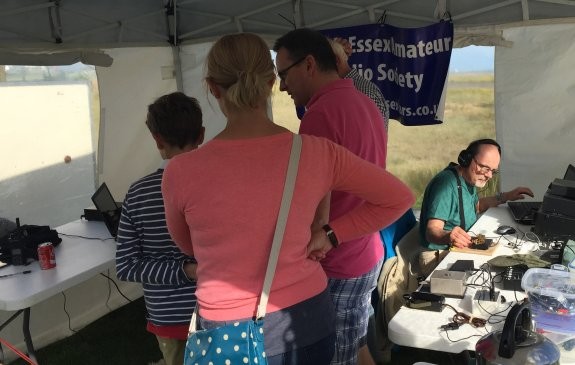 As well as an excellent opportunity for some operating, a great chance to socialise and chat, and new recruit Bob M6RMU brought along two of his home-made antennas to test out using the club's analyser. Bob has found some designs online and modified them to suit available parts – and the result performs well. Who needs shop-bought antennas when you can make your own?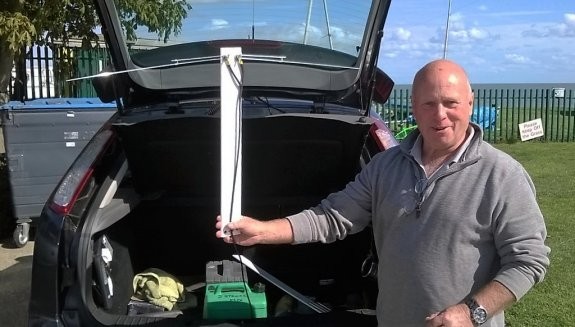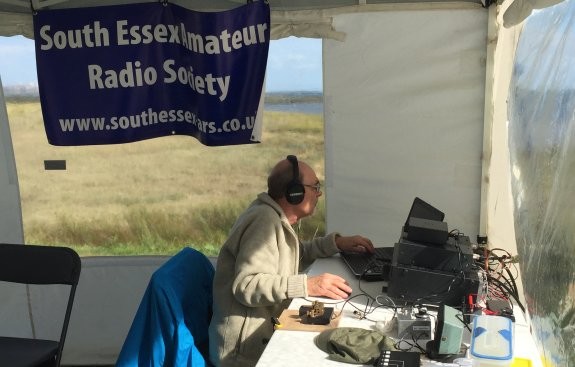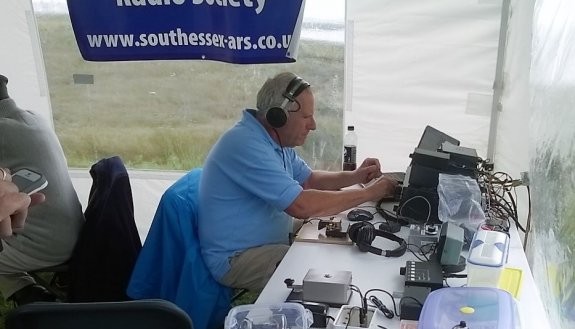 A great day, and well done to SEARS for organising yet another excellent social / radio event.
The next SEARS event is on Sunday September 27th at the Bay Museum on Canvey Island, using GB2BM.
Related Links