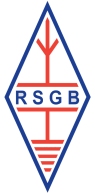 The July 2015 issue of RadCom, the RSGB's monthly magazine, will be shipping soon. As usual, we take a quick look before its release, to take a look at Essex stories and amateurs featured in the issue. Once again, Essex is highlighted as one of the more active parts of the UK.
A PDF of the news section and the Around Your Region section is available on our site – See: RSGB Around Your Region PDFs.
In the main news section, mentions of the new RadCom Basics & RadCom Plus magazine supplements, SDR receivers at the National Radio Centre and the Friedrichshafen 2015 amateur radio get-together.
Around Your Region:
Here's a quick look at what gets a mention in the July issue: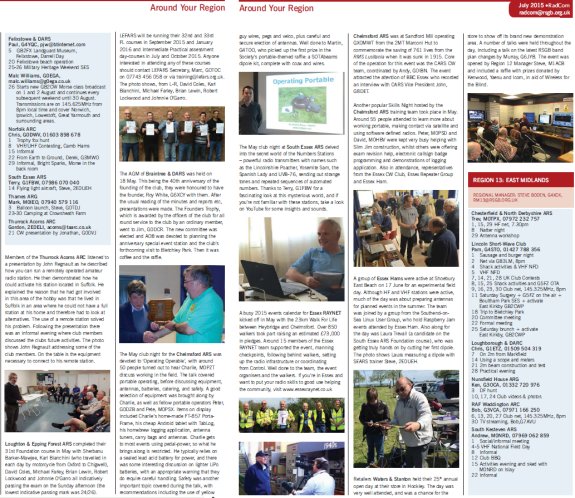 Braintree & District ARS: A report on the club's AGM, plus the presentation of the Founders Trophy.
Chelmsford ARS: A report on May's Operating Portable talk, RMS Lusitania at Sandford Mill, the May Skills Night, and the upcoming Intermediate Practicals workshop
Essex Ham: A report on one of the two field days at Shoebury East Beach in May 2015, plus a shot of some of the Essex Ham Team at the Club of The Year presentation at Waters & Stanton
Essex RAYNET: Report on the group's first event of the year, Walk For Life
Loughton & Epping Forest ARS: A great result for their 31st Foundation course
South Essex ARS: A report on the club's talk on the subject of those mysterious numbers stations. Also, a shot of SEARS Training Manager Steve 2E0UEH with one of the SEARS candidates Laura.
Thurrock Acorns ARC: A report on the club's recent talk featuring John Regnault and remote station operation.
Also featured, Essex amateurs Mark M0IEO and Norman M0FZW, winners of two of the top prizes in the Waters & Stanton raffle.
If you want to read the articles in full, without having to wait for your copy of RadCom to pop through your letterbox, take a look in the Essex Ham Radcom Club Newsletters section for a PDF version of the 'Around Your Region' section.
Handy Links