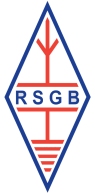 The April 2015 issue of RadCom, the RSGB's monthly magazine, is shipping now. Once again, lots of focus on what the busy Essex amateur radio community is up to,features in the pages of Radcom – Again, coverage of Essex, and Region 12, has got the largest amount of coverage.
The News section of RadCom mentions the calling notice for the RSGB's AGM. Main articles in this issue include the story of GB3EX, SSTV without a radio, folding hexbeams and a DXpedition to the Falkland Islands.
Around Your Region:
Here's a quick look at what gets a mention in the April issue: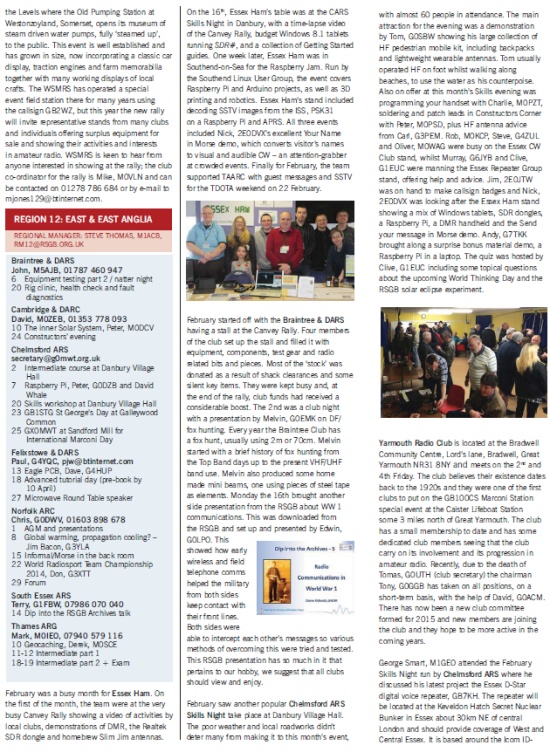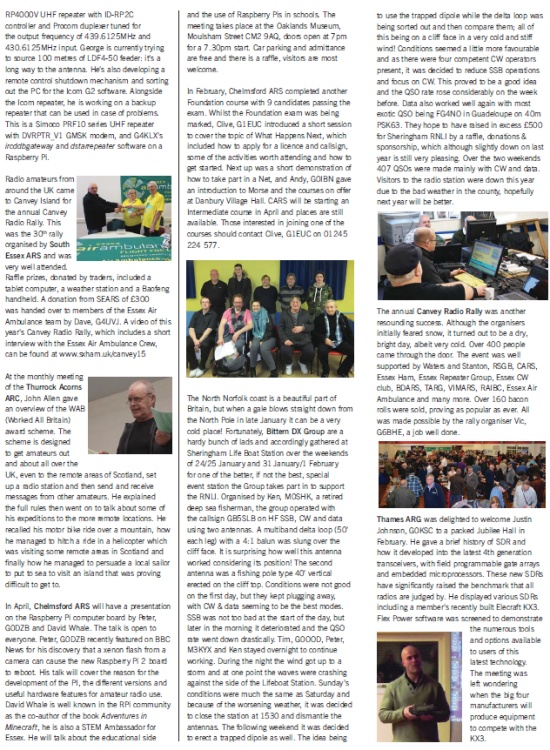 Braintree & District ARS: Another club with a busy month, BADARS had a table at the Canvey Rally. There's also a report on their recent club night looking at their Fox Hunt, as well as a club night using material from the RSGB's World War archive
Chelmsford ARS: A very busy month for CARS in Radcom – including a feature on the upcoming April International Marconi day at the start of the magazine. Also featured, the busy February Skills Night, the upcoming Raspberry Pi club night and the recent successful Foundation course that saw 9 new amateurs get their licence..
Essex Ham: February was a busy month of members of Essex Ham, with tables at the Canvey Rally and Skills Night demonstrating various amateur radio technologies, as well as the Southend Raspberry Jam, promoting the hobby. Essex Ham, also helped the Thurrock Acorns with their Thinking Day In The Air.
South Essex ARS: Two reports on the 30th Canvey Rally, including a photo and a link to Essex Ham's video. Over 400 people attended, and 160 bacon sandwiches were shifted at this very successful event.
Thames Amateur Radio Group: Justin G0KSC from Innovantennas attended the group's February club night to discuss Software Defined Radios, and a report with Justin holding an SDR features at the end of the Around Your Region section.
Thurrock Acorns ARC: A report on Worked All Britain, a talk given at their club night by John Allen
Local amateur George M1GEO, from the Havering Club also got a mention for attending the CARS Skills night and discussing his new D-Start repeater, GB7KH, located at the4 not-so-secret nuclear bunker at Kelvedon Hatch.
If you want to read the articles in full, without having to wait for your copy of RadCom to pop through your letterbox, take a look in the Essex Ham Members section for a PDF version of the 'Around Your Region' section.
Handy Links