The 106 (Orsett Hundred) Air Cadets are celebrating the success of four of their cadets who have recently passed the amateur radio Foundation licence.
The cadets had to attend a weekly course which was run for 2 months at their headquarters in Grays. In addition to these courses, the air cadets made use of a customised version of Essex Ham's Foundation Online course, which had been tailored to match the cadet's own training schedule.
Before the cadets could take their Foundation exam, they completed their practicals with the help of the Thurrock Acorns Amateur Radio Club training team. The training weekend was designed to help them pass their exam and included a final review of the syllabus.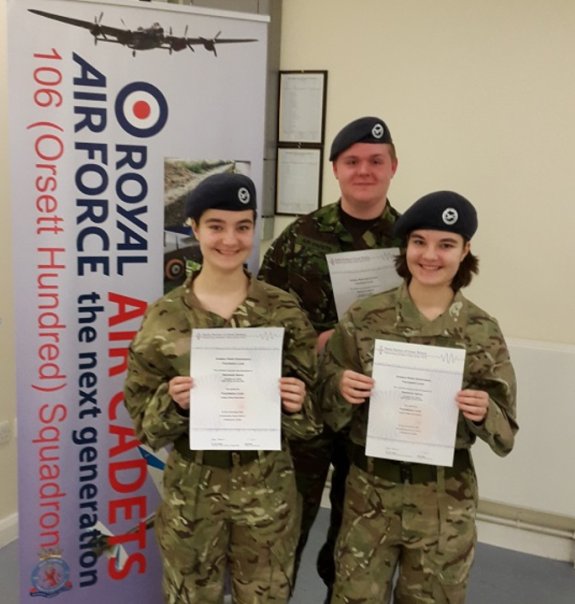 Their commanding officer Flt Lt Darren Attersley RAFVR recently obtained his Foundation amateur radio licence with the help of Essex Ham's sixth online course and has since progressed to Intermediate. His callsign is 2E0OCA. See our news story Foundation Success for Thurrock Acorns (Oct 2015)
Commenting on the success of the cadets, he that he was "delighted to see the cadet's work hard and reach the necessary standard to pass the exams"
Well done to the latest recruits to the amateur radio hobby, to the team at Thurrock Acorns, and all at Orsett Hundred 106 Air cadets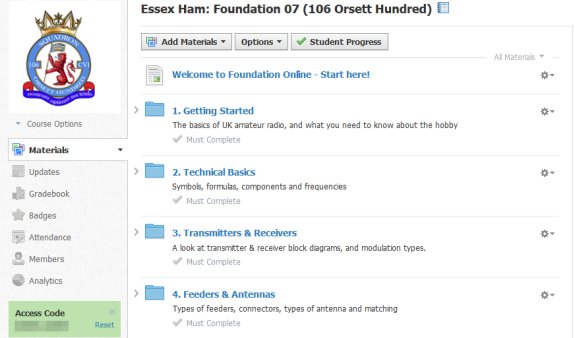 Related Links
Involved with a club in Essex? We can help to promote your club's event to the amateur radio community. Send us your events news, and we'll help to promote your event to amateurs from across Essex and beyond. If your club's events aren't being featured, get in touch with Essex Ham, or find out more about how Essex Ham supports local clubs.