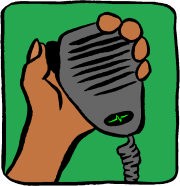 Tonight's Net is on GB3DA – the 2m repeater in Danbury
The net for Monday the 16th of December 2013 started at 8:00pm on GB3DA.
Live Chat: The chatroom is running as usual. Go to www.essexham.co.uk/chat – Our chat software requires you to create a free Essex Ham account.
Here's the attendance list for this week's net:
Pete M0PSX in Southend, in the chair
Mitchell 2E0EMO

Jim 2E0RMI in Chelmsford

Alan G0RTH (for a quick one)
Ricky M6DII in Grays
Charlie M0PZT in Chelmsford
Martyn G1EFL
Steve G4ZUL
James 2E1GUA
Steve M0SHQ
Rhiannon M6YYL
Tony G6EEE
Patrick M0XAP in Billericay
Melvyn M6BSX
Stefan M6SEY in Aylesford – New callsign for the net, and welcome to the hobby
Steve M6SRE, a short QSO as you're driving
Rob 2E0KCP
John M6WJM
Lee M6DNR
Gary G0BDY in Brentwood (long time no hear)
Dave M0WDG in Rochester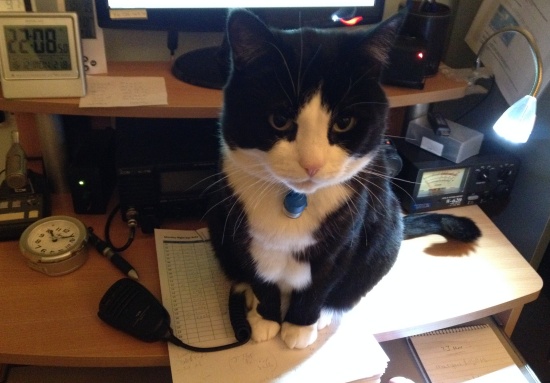 Topics for the evening as follows:
Digital Radio Switchover – Looks like there's now no date for a forced FM switchover
CARS Amateur Radio Skills – A big topic for tonight, and thanks for the very positive comments. We're looking at the first workshop being held on Monday the 20th of January, and we'd love to see as many of you there as possible. If you want to get updates on the Skills sessions, please register your email address on the following site: www.hamskills.co.uk
QRZ – Just what is that number in brackets after "Lookups" – Unique lookups, perhaps?
What makes a good shack snack? Thank to Tony G6EEE for suggesting aniseed balls – with care, these can last for 3 JT65 QSOs!
Any thoughts on tonight's net? Add 'em below!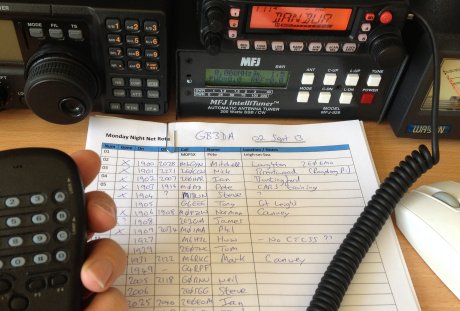 Handy Links
An impressive 21 people on the net tonight – thanks to everyone who took time to come in and join us, especially the new M6s. We wrapped up just before 2240. 73 from Pete and the shack cat.
Got a comment about this week's Monday Night Net? Please add it below.