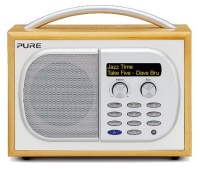 For a change, here's a bit of radio news not related to the world of amateur radio.
For the last few years, there has been discussion of a digital radio switchover, similar to the four year Digital TV switchover that completed in 2012. The original date was planned for a switchoff of FM and AM services by 2015, but in an announcement today, there's now officially no UK switchover date on the horizon.
Ed Vaizey, the The Minister for Culture, Communications and Creative Industries has today announced that the UK is not yet ready to switch away from analogue radio broadcasting over to digital. This is a welcome decision for many radio stations in the UK, who did not want to be forced into a game-changing switchover, and also good news for UK consumers not keen to replace home, car and portable radios with costly DAB receivers.
According to Ed Vaizey, a switchover date will only be announced when digital listening reaches 50% of all listening hours, when local commercial and national DAB coverage reaches FM equivalence and when significant progress has been made on getting a viable in-car DAB solution on the market.
Digital currently only accounts for around a third of radio listening, and a number of schemes have been announced today to try to drive up this number. A new national DAB digital radio multiplex has been announced, allowing more national services to become available on DAB, the DAB network will get a significant increase in the number of transmitters,  a digital "tick mark" will be used on approved digital radio receivers, and information about in-car digital radio will apparently be included with tax disc reminders from the DVLA.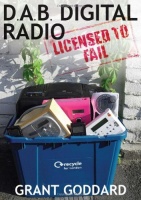 It's still expected that the UK will eventually switch, but that now seems some way off – this will no doubt come as a relief to many radio stations and radio listeners.One of DAB's biggest critics, Grant Goddard has today published a new blog entry after a couple of years of silence, reporting that DAB Radio Switchover: Dead as a Dodo. If you're interested in the story of the UK's attempt to switch to DAB, then Grant's book DAB: Licensed to Fail is essential reading – Grant is convinced that DAB has contributed more to the decline of the UK radio industry than all other sector issues combined.
You can read more about today's digital radio announcement on the Radio Today website
Any thoughts on a switch to DAB digital radio (one day)? Add your comments below.