Well done to the ARISS team on a very successful ISS contact today.
The contact took place on the 8th of October 2019 from 1351BST with Bampton Primary School in Devon.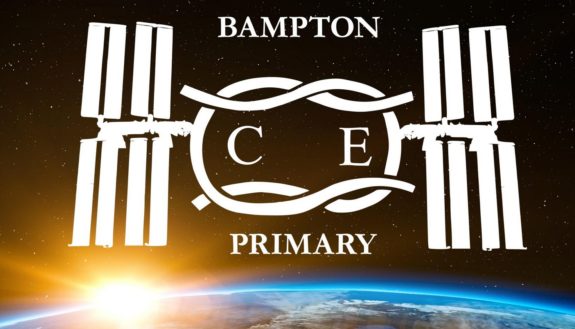 The callsign active for the event was GB4BPS, making contact with the ISS (NA1SS), specifically with NASA astronaut Drew Morgan KI5AAA
Questions from the school children included a look at what would happen to a snowball in space, the need for a doctor on the ISS, the risk of debris impact, and what would happen to a football kicked in orbit.
Here is an extract of the audio recorded from the downlink on 145.800MHz here in Essex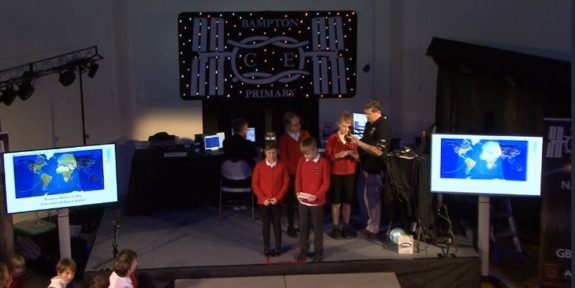 It's always great to hear an ISS contact with a school. I'm lucky enough to have been present for two scheduled ISS contacts, and also to interview Kenneth N5VHO, NASA ARISS coordinator. I still get a buzz hearing the start of a live contact. Today's has a slightly special extra connection too.
The choice of school for today's contact came from Nick Bull M7BUL, who works for the local BBC radio station – he has youngsters at the school and was dead keen to make this happen – so much so that he took our online Foundation Course last year to get his Foundation licence. After completing the course, Nick dropped us a line to say:
"I just wanted to drop you a line and thank you for your excellent course. It's been absolutely brilliant for me.. as I have been able to do it at my own pace, and frankly would have struggled to get to a club for weeks on end to it in person. I think the content is spot on – the videos coupled with the powerpoint slides is just a great way to learn."
Itr's great to see that Nick's aim of getting a schools contact with the ISS finally came good. Here's a quick shot, grabbed from the ARISS live feed, showing Nick getting acknowdlegement for his hard work after the contact.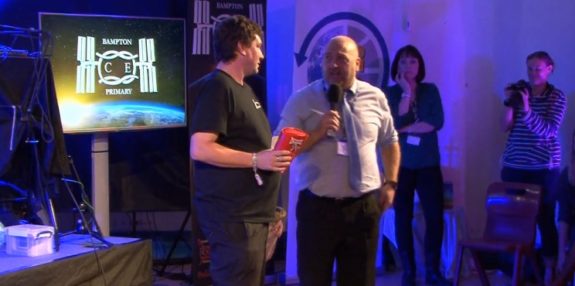 Well done to everyone involved with today's ARISS contact – a great way to inspire youngsters into the power of radio and its relevance today.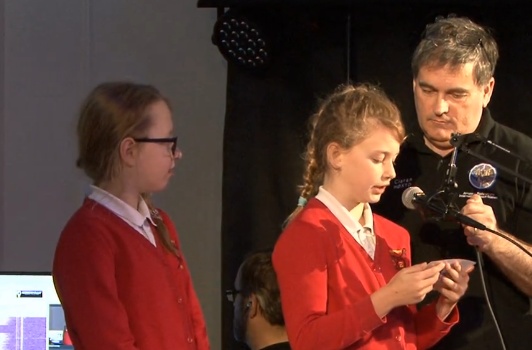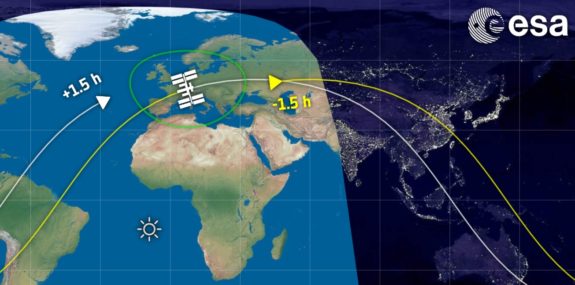 Related links