Every Sunday, the BBC local radio station for Essex runs an on-air treasure-hunt called the BBC Essex Quest. On Sunday the 13th of October 2019, the BBC Essex Quest team visited Belchamps Scout Activity Centre in Hockley, to pick up a clue.
Belchamps is set to play host to a very busy JOTA event next weekend, supported by Essex Ham. The BBC Essex Quest team of Liana Bridges and Barry Lewis spoke to scout leader Derek Hagan M0SCE, to find out more about what goes on at the Belchamps Scout Centre, and what's in store for JOTA. Here are two off-air recordings from the show: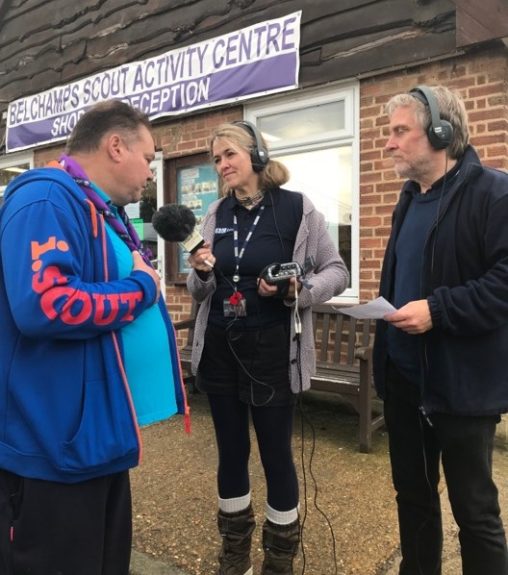 Thanks to the BBC Essex Quest team for visiting Belchamps – some nice promotion for the team at facilities at Belchamps, and some good PR for amateur radio's support of the JOTA event
Thanks also to Dorothy M0LMR and Rochard G7OED for being on-site for Essex Ham during BBC Essex's visit!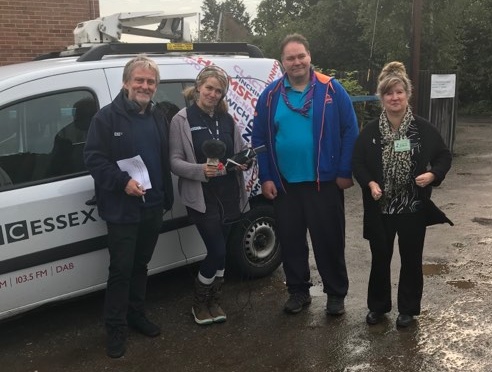 Good luck to all of the beavers, cubs, scouts and explorers taking part in JOTA around the world next weekend.
Related Links