The May 2016 Essex Skills Night, hosted by the Chelmsford ARS training team, was yet another busy event. The evening took place on Monday the 16th of May 2016, and here's our quick look at this month's evening:
The evening was the traditional mix of hands-on practicals and show-and-tell sessions, and it was great to see several new faces coming to get their first experience of the Essex Skills Night.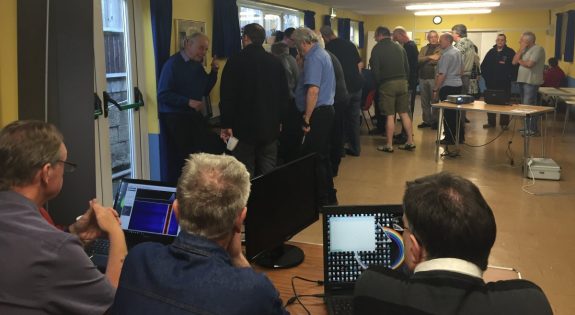 Budget SDR Dongles
Thanks to Paul 2E0DNQ for putting together an impressive demo of the Realtek SDR low-price dongles. The demo includes use of the dongle for radio reception using HDSDR, as well as reception of aircraft transponders. The demo follows on from a successful talk a few days back at the South Essex ARS (SEARS)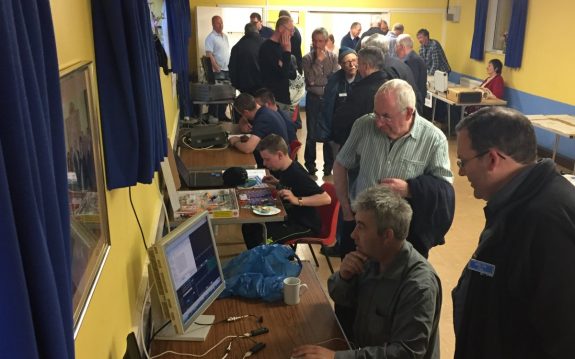 Essential Skills
In a first for the Skills Night, Charlie M0PZT ran the "Essential Skills" session, which was aimed at Foundation/Intermediate level. The sessions included advice on Bandplans, improving operating confidence and dealing with aerials in small gardens. Charlie was also on hand to help with radio programming and help with setting up the TYT DMR  handheld.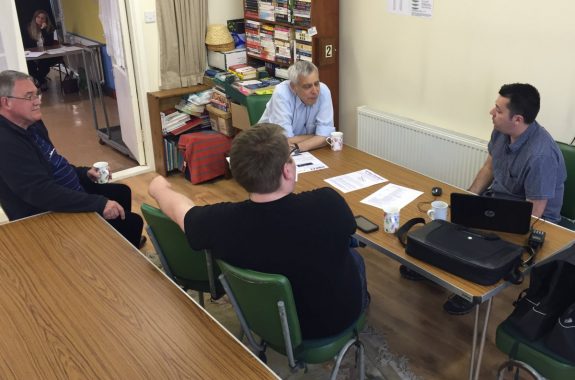 Testing, Testing
Following his debut demo last month, Mike G4NVT put on a demo of how to use a spectrum analyser for VSWR testing, filter testing and set up. In the photo below, you can see the harmonics generated by a Baofeng handheld.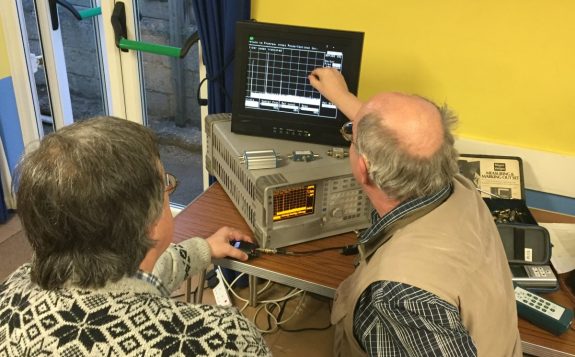 Essex Ham
A collection of recently-updated Getting Started Guides from Essex Ham, plus demos of three popular data modes and the Linx tablet. Also another chance to see the Essex Ham video review of 2015 (with lots of faces of Essex Hams in action) – the video was played on a £4 Rapsberry Pi Zero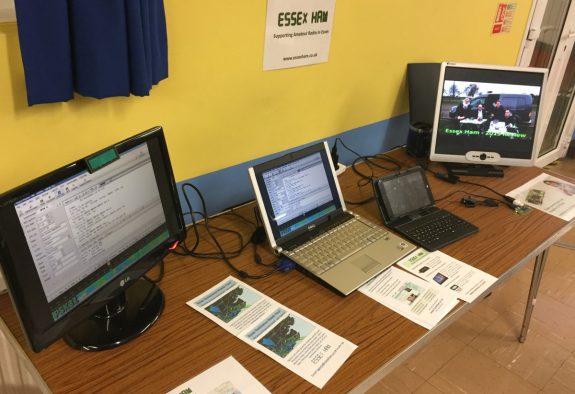 Morse and More:
Thanks to Rob, Dean and Oliver from the Essex CW Club, for putting on the live CW demo station.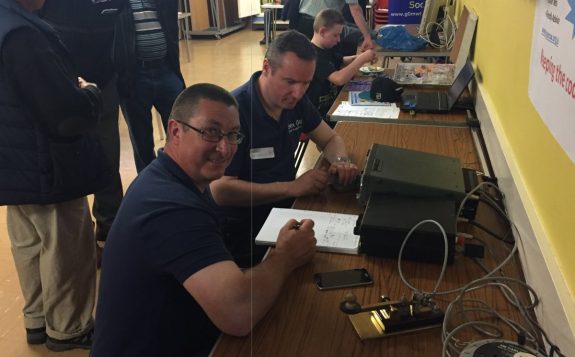 Chelmsford ARS:
Ray 2E0GVE was manning the CARS membership table, with support from Chris G0IPU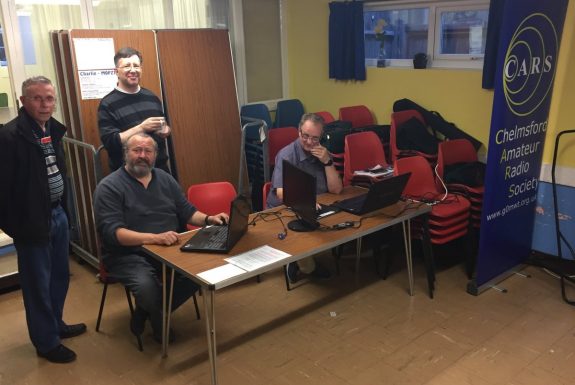 Callsign Badges:
Jim 2E0JTW and Glynis 2E0CUQ both busy on new callsign badges, for the first time using a new slimline machine.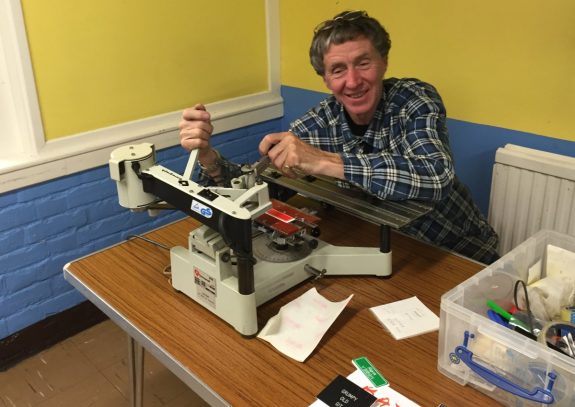 Quiz:
Chris G0IPU ran the quiz, with the traditional mix of random radio questions, just for fun!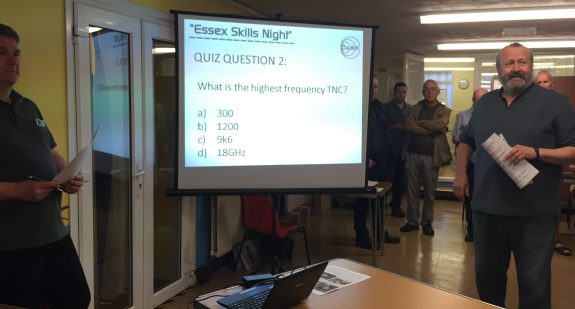 My thanks…
I'd like to express my personal thanks to those who turned up to help make the May Skills Night such a great night, and to those who continue to support the Essex Skills Nights at Danbury.
A big personal thanks to Ann, Myra and David for handling the catering for the event – Great cakes as ever Ann!
A reminder that the next Essex Skills Night is on Monday the 20th of June.
Thanks all, and 73,
Pete M0PSX
May 2016 Skill Night Photo Gallery
Related Links