Following a successful gathering of Essex Hams in Galleywood yesterday, another get-together took place today, this time in the south of the County at Shoebury East Beach.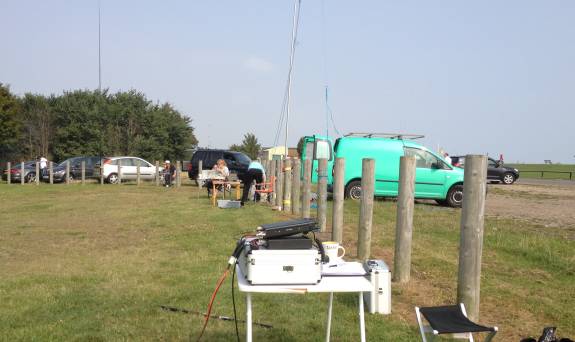 With the Southend Bikeathon in full effect, the normal operation spot was not available, so the team gathered at the far end of the Shoebury East Beach field. The operation point may be an even better spot for radio, due to the numerous raised wooden posts which are perfect for securing fishing pole antennas.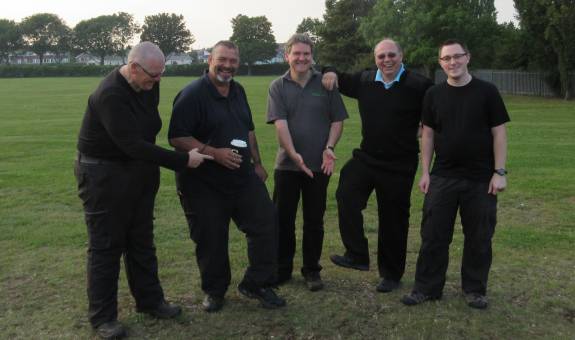 The event was put together at the last minute today – with a series of tweets and texts. Yesterday's field event was all about experimentation and data modes – today was all about voice… both on-air making contacts, and off-air promoting the hobby to passers-by.
Thanks to Rob and his sister Paula for popping by to see what we were up to. After having a tune around the bands and look at the stations running, Rob was able to send his first guest message courtesy of Pete M0PSX – He spoke to Jim 2E0RMI on 2m simplex and is hopefully now "hooked" – We hope to see him on a Foundation course very soon, to join the world of amateur radio.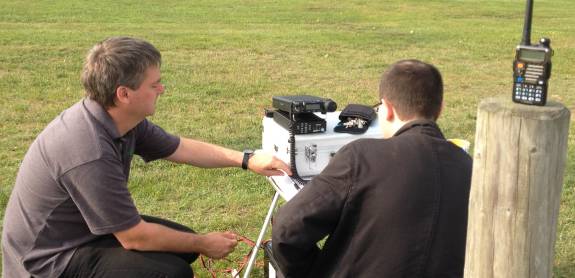 Best DX of the day most definitely goes to Steve 2E0UEH, who settled on 15m as the band of choice, and racked up contacts with Japan, Brazil and the US. We're convinced it was all done with mirrors…
By contrast, Pete M0PSX was on 40m giving away a few points in the SSB Field Day contest. As well as a few contacts with Germany and Belgium, Pete was pleased to speak to MX0LTC (the Norman Lockyear Observatory – featured in TX Factor Episode 1), as well as to be the penultimate contest contact for G3PYE (the Cambs Hams who'd been working solidly throughout the night)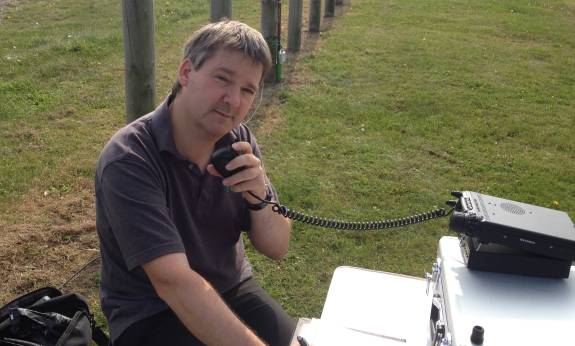 Best PR of the day award went to Mark M6RKC, who made firm friends with the family we pitched up next to – It seems Mark may have got some new recruits to the hobby, as some of the family are keen to find out more – we can expect to see them at a local club event soon! To cement the agreement, they offered us a few tasty ribs, straight off the BBQ!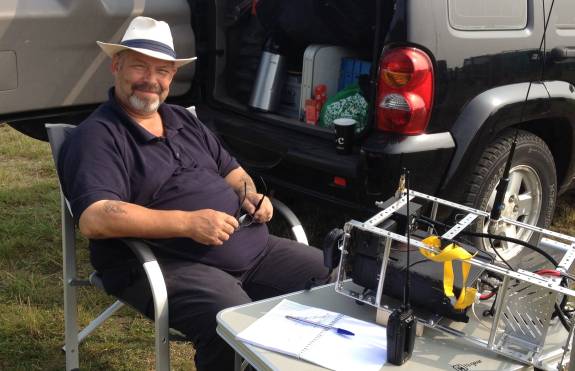 The ribs complimented the excellent super-strength Nero cafetiere coffee lovingly prepared by local author Sarah Smith (Author of the excellent adventure featuring Southend Pier: The Secret of Aldwych Strand – The End of the Pier Affair). Sarah opted to continue work on her next novel, letting the lads continue to work Brazil, Japan and Cambridge!

Local Slim Jims
Thanks very much to Nick 2E0DVX and his other half for popping along for the afternoon. Nick's QTH is in Westcliff and he can struggle to hit GB3DA from home. Nick built his first Slim Jim after seeing Essex Ham's new guide on making a 2m Slim Jim antenna – and brought it along to try out. The antenna was tested using Mark M6RKC's MFJ antenna analyser, and showed a very impressive 1:1.1 match on 145MHz. Connecting the antenna to Pete's FT857, Nick was able to hit GB3DA with a solid 59 (two S points higher than Pete's Jim Slim!)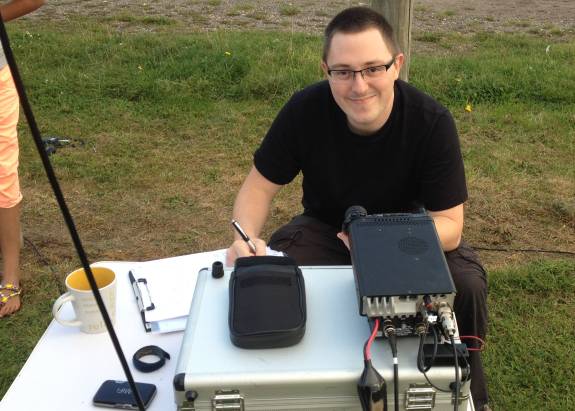 Honourable mention to James 2E1GUA for making the very long bike ride from Chelmsford to Shoebury – that's dedication!
Thanks to everyone who popped down for a fun afternoon of radio in the sun, as well as to those who made contact with us. Great fun, great people, great coffee.. oh, and great DX (at least for those called Steve…)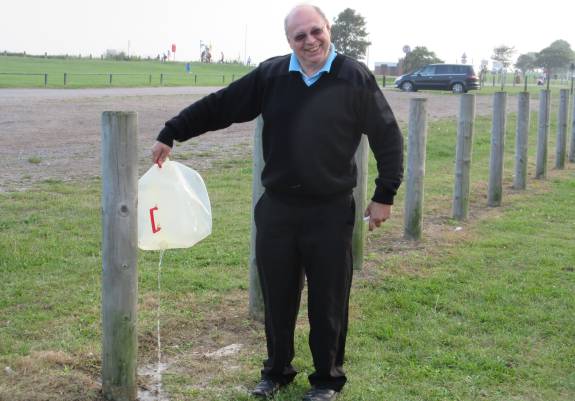 Related Links