A reminder that Monday the 15th of September 2014, is the next CARS Skills Night
If you've attended one of the get-togethers before, you'll know that we aim to bring you a good mix of demonstrations, an opportunity to ask questions, and plenty of time to chat and swap ideas.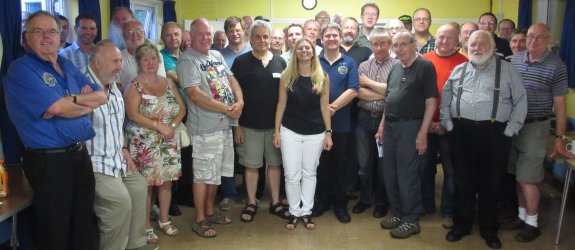 Here's some of what we have planned for our September meet-up:
Beginner's Corner – If you're new to the hobby, and have a question, come and talk to our agony uncle!
Raspberry Pi: Hot from the Southend Pi Jam, a look at using the Raspberry Pi for amateur radio
Callsign Badges – Back after the debut last month – callsign badges while-you-wait
Construction workshop: Help, advice & soldering practice – Plus news of some construction projects
Working Satellites – Back by popular demand, with some interesting Bluetooth kit too
CW – We hope to have a live station running, plus some CW-related show-and-tell
Show-and-tell: A couple of interesting items are promised! All are welcome to bring stuff along too
Quiz: Test your amateur radio knowledge, just for fun
Venue: Danbury Village Hall, 2 Main Road, Danbury, Chelmsford Essex CM3 4NQ – You can find a map and pictures of the hall here: http://www.hamskills.co.uk/cars/venue
The Skills Night is free to attend, with refreshments provided. The event is open to all regardless of licence level and club affiliation – If you know someone interested in coming along – please pass this message along.
For more details, and a video of our May 2014 event, go to https://www.essexham.co.uk/cars-skills-aug14-reminder.html
Related Links