Danbury Village Hall is a venue used by the Chelmsford Amateur Radio Society for amateur radio training and exams. On this page, you'll find some information about the venue.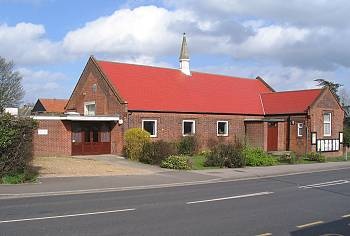 Danbury Village Hall Address
Danbury Village Hall
Main Road
Danbury
Chelmsford
CM3 4NQ
Map to Danbury Village Hall
Danbury is 5 miles East of Chelmsford. Danbury Village Hall is easy to get to by road, as it's on the main A414. Here's a Google Map:
Travelling to Danbury Village Hall
By car: The Village Hall is on the main road (A414) – Parking outside the hall is limited to 4 cars, so it's advisable to park at the nearby Danbury Sports & Social – about 200 yards West (opposite side of road). Alternatively, park at Eves Corner Duckpond about 200 yards East (left at the double mini roundabouts). Sat-nav postcode is: CM3 4NQ
By bus: Nearest bus stop is "Danbury Eves Corner", and at the time of writing, this is served by First Essex route 31 and 36
By train: Nearest station is Chelmsford, and the station is just under 6 miles away from Danbury (approx 10-15 mins by taxi)
Inside Danbury Village Hall
There are four rooms, known as the Main Hall, Small Hall, Hawkins Room and Committee Room:
The Small Hall is used for CARS training and exams, and also for Essex Repeater Group AGMs. It was previously used as the main Essex Skills Night hall.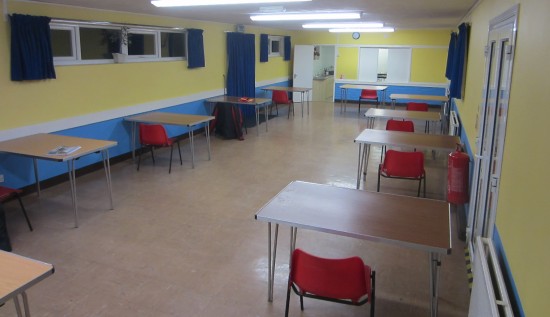 The Hawkins Room is used as the smaller room for CARS training, at the Essex Skills Night, and for CARS committee meetings: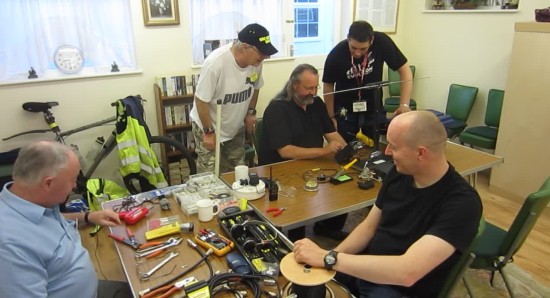 The Committee Room is used for Morse courses
The hall has kitchen facilities and disabled access.
Related Links