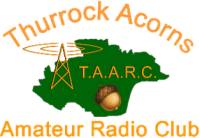 On Saturday the 18th of July 2015, Thurrock Acorns Amateur Radio Club (TAARC) joined the Thurrock Scouts at their annual activity open day at the Condovers Camp site in West Tilbury. Thanks to TAARC for sending over this report:
The goal of the event was to let youngsters see and try out some of the activities that the scout association can provide to its members. TAARC attended to promote the radio and computer side of the hobby. During the day they ran two radio stations contacting many stations both in the UK and Europe. People who visited were encouraged to speak over the airwaves. One youngster could not believe his ears when he heard the operator at the other end state that he was in the radio room of the HMS Belfast.
Nick G4HCK, chairman of Thurrock Acorns said that he was "very pleased to support the scout association and was looking forward to working with them in the future"
The picture shows one of the members of the radio club answering questions about the hobby: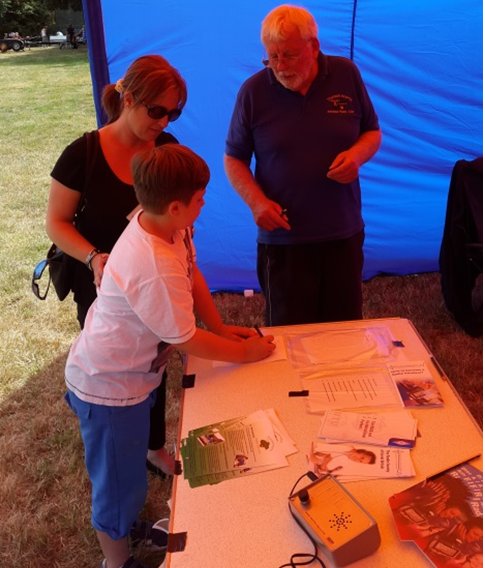 For more information on TAARC, go to www.taarc.co.uk
Thanks to the team at Thurrock Acorns for submitting this story.
Related Links
Involved with a club in Essex? We can help to promote your club's event to the amateur radio community. Send us your events news, and we'll help to promote your event to amateurs from across Essex and beyond. If your club's events aren't being featured, get in touch with Essex Ham, or find out more about how Essex Ham supports local clubs.