Thanks to the team at Thurrock Acorns ARC for sending through a report on their club meeting on the 17th of February 2015:
At the monthly meeting of the Thurrock Acorns Amateur Radio Club, John Allen G4LTH gave an overview of the WAB (Worked all Britain) award scheme. The scheme is designed to get amateurs out and about all over the UK, even to the remote areas of Scotland, set up a radio station and then send and receive messages from other amateurs.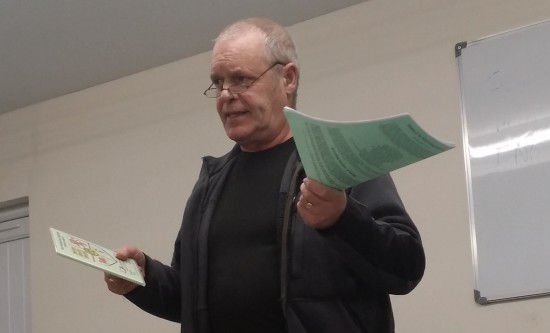 John explained the full rules then went on to talk about some of his expeditions to the more remote locations. He recalled his motor bike ride over a mountain, how he managed to hitch a ride in a helicopter which was visiting some remote areas in Scotland and finally how he managed to persuade a local sailor to put to sea to visit an island which was proving difficult to get to. He attributed the scheme to taking him to some of the most spectacular areas of the UK which he would not have seen had he not participated in the scheme.Several members have expressed an interest in finding out more about the scheme.
Thanks to TAARC for the update on their monthly meeting in Grays. Their next meeting is on the 17th of March, which is their AGM – all TAARC members are encouraged to attend.
Related Links