Well done to the team at Thurrock Acorns for what sounded like a busy day in South Ockendon for World Thinking ON The Air Day.
This is an annual event for the Girl Guides and Brownies, and the Thurrock Acorns Amateur Radio Club (TAARC) was active today, Sunday the 22nd February 2015, supporting this event.
The club set up GB2OD (Ockendon District) as a special event station, working HF, 2m and SSTV. The team based at All Saint's Church Hall in South Ockendon included Ricky M6DII, Huw G7BNZ, Neil G0RNU, Chris G0EKN, Stella G0EKP, Paul M0PFX and Peter 2E0PTU. The event was open to girls ranging from 5yrs (Rainbows) up to Senior Section which is up to 25yrs old from three groups (Aveley, All Saints, and South Ockendon).
The Essex Ham team of Sarah M6PSK, Pete M0PSX and seven year old Kathryn were happy to support TAARC by exchanging SSTV images and guest messages from their home QTH 20 miles away
SSTV Images from GB2OD
The following SSTV images were captured from 20 miles west of GB2OD on 2m FM: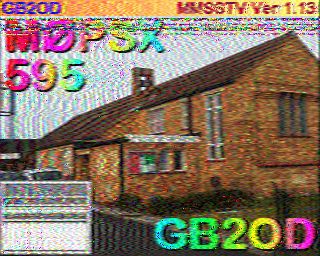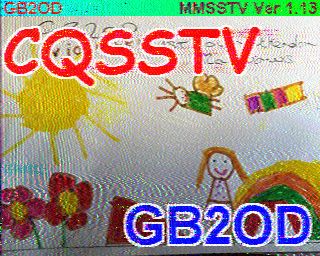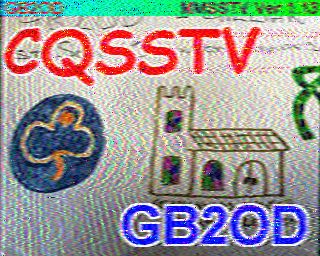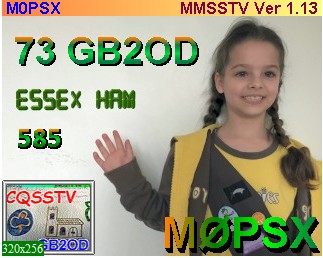 Guest Messages
The Essex Ham team helped with guest messages with 15 brownies and girl guides from 2:40pm to 4:10pm – Names logged include: Paige, Phoebie, Jamie, Quenzola, Rachel, Paige, Jillian, Myra, Ava, Jasmin, Sophie, Ruby, Lily, Sarah and Georgina.
Kathryn, daughter of Pete and Sarah, was able to send greetings messages under M0PSX's callsign. Kathryn, aged 7 had spent the morning at a World Thinking Day event in Southend as a member of the 17th Leigh-on-Sea Brownies, so was able to chat about another World Thinking Day in Essex and the activities that other Girl Guide groups get up to.
Kathryn is not only Essex Ham's youngest member, she is the great granddaughter of renowned amateur radio antenna designer Gordon 'Dicky' Bird G4ZU, so had radio in her blood!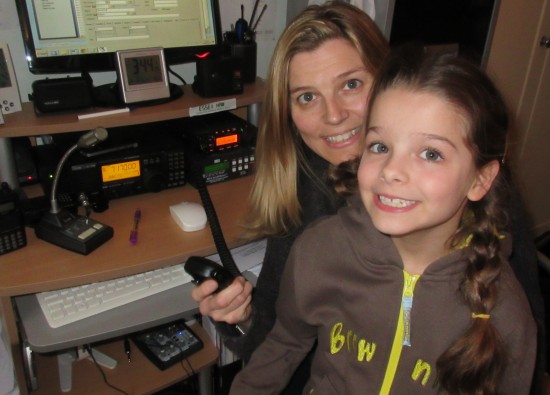 Well done to the team at TAARC for supporting World Thinking Day – We believe they were the only club in Essex taking part.
You can find a photo of the day's activities on the TAARC Facebook page – and hopefully, we'll be able to update this page with a picture or two in due course.
Related Links