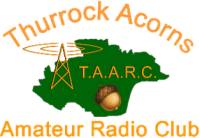 On Saturday the 1st of August 2015, Thurrock Acorns Amateur Radio Club (TAARC) operated GB1EWT at the Thameside Nature Park. Thanks to TAARC for sending over this report:
Saturday saw the Thurrock Acorns Amateur Radio Club (TAARC) returning to the Essex Wildlife Trust (EWT) at their Mucking location. The club was there to work alongside the EWT team. The day was designed by the EWT to appeal to the youngsters and to support this the TAARC encouraged people to talk over the air.
During the day the radio club spoke to stations both in Essex and Kent as well as stations on the continent. Visitors also had the opportunity to use the Morse key where they could send a simple message. The EWT centre is developing the site with expansion plans on the horizon. The location makes a good family day out birdwatching, looking at the butterflies and generally getting away from it all.
Nicholas Wilkinson the TAARC chairman said: "We are always pleased to visit the centre especially when the sun is shining like today. We have spoken to many people during the day who have shown an interest in both the EWT centre and amateur radio."
The picture shows youngsters sending their message in Morse to Chris (G0EKN) who was busy writing it down.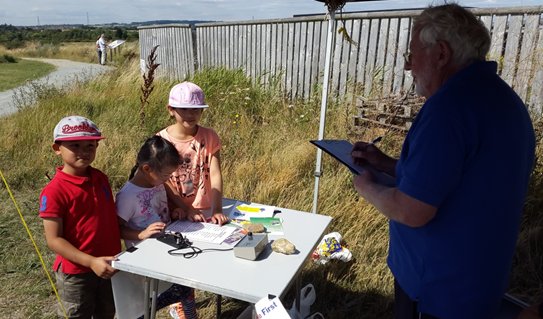 For more information on TAARC, go to www.taarc.co.uk
Thanks to the team at Thurrock Acorns for submitting this story.
Related Links
Involved with a club in Essex? We can help to promote your club's event to the amateur radio community. Send us your events news, and we'll help to promote your event to amateurs from across Essex and beyond. If your club's events aren't being featured, get in touch with Essex Ham, or find out more about how Essex Ham supports local clubs.