Great to catch up with the team from the Southend & District Amateur Radio Society (SADARS) today, Sunday the 30th of August. Thanks to Mick G6WCI, Eddie G1OHN and Bernie G0ENN for the warm welcome when I arrived.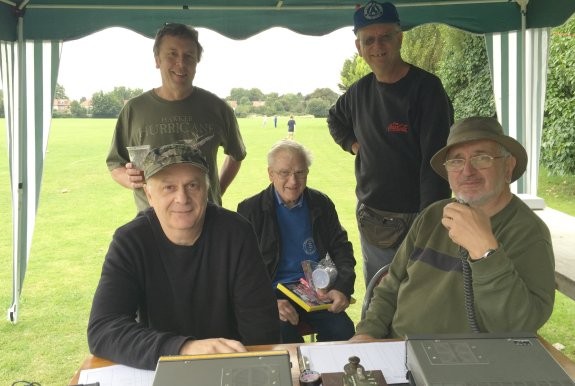 Pictured here: , Dave 2E0TRF and Mick G6WCI  (top row), Lawrie G0JAO (middle),  Eddie G1OHN and Bernie G0ENN (front row)
SADARS doesn't do a lot of operating these days – instead the club meets regularly for social events at the Ekco Sports and Social Club. Once a year, the club shows its support for local charity Fair Havens Hospice, who host a music day at the Ekco Sports & Social Club, just off Manners Way in Southend.
The HF & VHF stations were on-air before the event officially opened, and before setting out, I managed to get myself as one of the early names in the log. Well done to Dorothy M0LMR for getting in the log shortly after me.
Special Event Station
The club made use of the special event callsign GB0FHH (Fair Havens Hospice) to support the fundraising event, and the station was active on both HF and 2m for much of the afternoon.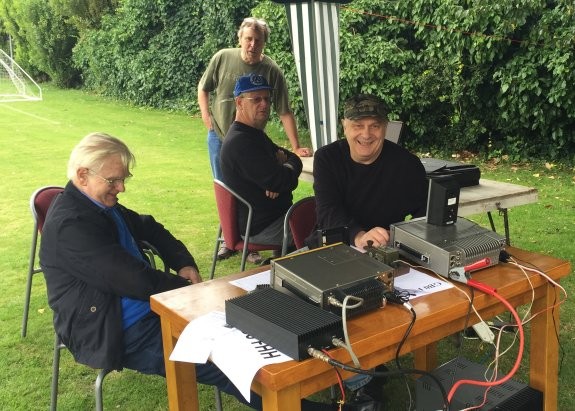 Amateurs in attendance today: Alan G0TTM, Bernie G0ENN, Dave 2E0TRF, Eddie G1OHN, Lawrie G0JAO, Mick G6WCI and Pete M0PSX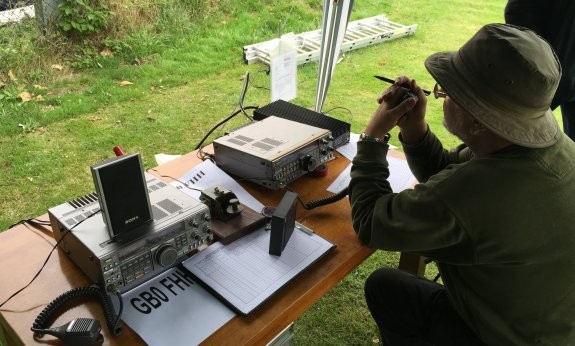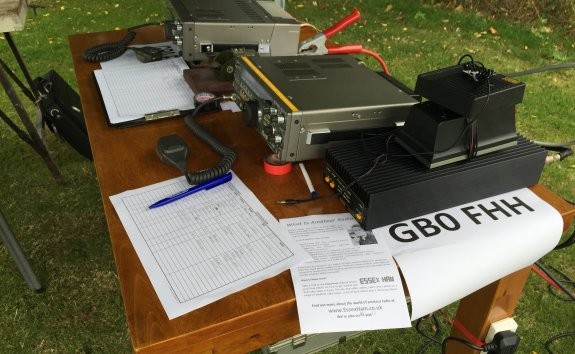 Great to see SADARS active and helping to promote the hobby at a fundraising event – Thanks again to the SADARS team… hope to see you again soon!
Pete M0PSX, Southend-on-Sea
Related Links