This coming Monday, the 21st of September 2015, will be the next Danbury Skills Night, hosted by the Chelmsford Amateur Radio Society Training Team.
If you've been along to a Skills Night before, you'll know what to expect – the usual mix of demonstrations, show-and-tell, construction, plus the chance to chat, ask questions and swap ideas. If you've not visited a Skills Night before… why not? Come along! It's a friendly event with free tea and coffee where you can come along and learn more about the hobby. All are welcome, there's no charge, and you don't need to be a member of any club to come along.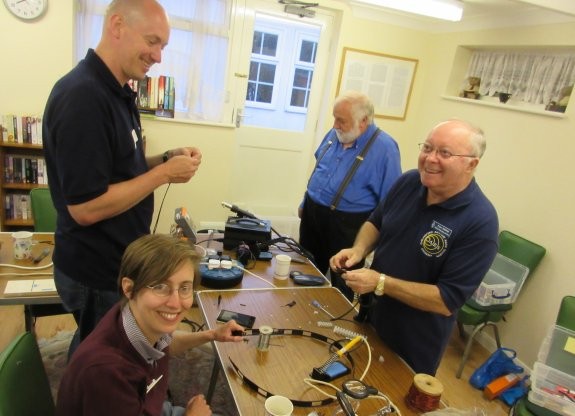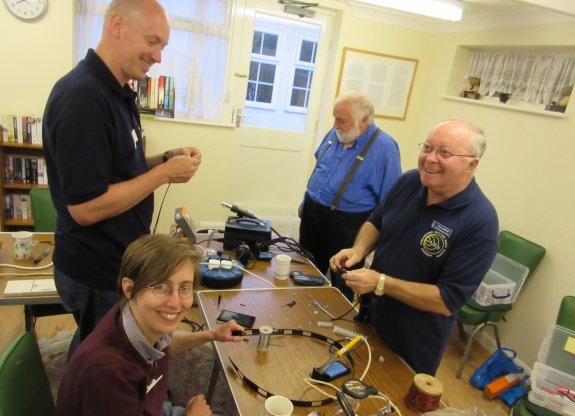 Here's what's in store for the September 2015 Skills Night:
Construction: Peter M0PSD and Chris 2E0CUU will be there to help you make your first 2m or 70cm Slim Jim antenna or 2 metre dipole. Also on offer – patch lead construction, plus help, advice and access to tools and soldering irons. Come along and get making.
Raspberry Pi: – Fresh from his Raspberry Pi talk at Thurrock Acorns this week, Peter G0DZB will be bringing along a selection of Raspberry Pi projects and accessories. Want to learn more? Come and chat to Peter about these powerful, low-cost computers
Radio Programming & Accessories: Charlie M0PZT will be available to set up your handheld – never an easy task! Baofengs (and other Chinese handies) are his speciality. He can also program a number of Yaesu handhelds (the FT-60 and VX-7), plus rigs such as the Yaesu, FT-817, FT-857 and FT-897. Please bring along the radio's power cable. Charlie will also have a selection of Ham Goodies, such as RTL dongles, datamode kits, aerial and coax adapters, plus snap-on ferrites.
Drone: Dean M6NSX plans to bring along his impressive drone, complete with heads-up display. No flight planned, but a good chance to look and play with a serious drone – Dean's footage was used in the recent TX Factor special
Essex Ham: As our sixth Foundation Online training course gets rolling – another chance to try the course out, and test your luck with a mock. Plus Getting Started Guides, tablets, and our free wi-fi connection
Morse and More: Meet the team from the Essex CW Club and learn more about their mode of choice, and possibly try your hand at making a Morse contact.
Chelmsford ARS: Renew your CARS membership ahead of October's AGM, plus, the chance to discuss what you'd like from CARS over the next 12 months
Quiz: Due the sad passing of Clive G1EUC, this month's quiz will be hosted by Chris G0IPU
Callsign Badges: Tell everyone who you are with a callsign badge made while-you-wait by Jim 2E0JTW
As ever, representatives from Essex Ham, CARS, the Essex Repeater Group, the Essex CW Club and Essex RAYNET will be on hand to help with questions you may have.
The above list is subject to last-minute change.
Images from previous Skills Nights[slideshow_deploy id='11300']
Each Skills Night is different, and the events always get a good mix of attendees, some travelling from outside the Essex area to chat and mingle. Suggestions for topics are very welcome, and if you fancy putting on a show-and-tell as a future event, let one of the CARS training team know.
The Skills Night is an initiative from the CARS Training Team, and is supported by Essex Ham. The Skills Night is free to attend, with refreshments provided. The event is open to all regardless of licence level and club affiliation – If you know someone interested in coming along – please pass this message along.
Skills Night Links: