Another get-together of Essex Hams took place on Saturday 19th of May 2018. The event was an impromptu meet-up on Shoebury East Beach with three purposes in mind:
A good excuse to escape the Royal Wedding TV coverage
The chance for attendees who'd taken out the Royal Wedding NoV and use the "R" callsign prefix
The opportunity to take part in the RSGB 144MHz contest
Our impromptu meet-ups are a great chance to try new antennas or kit, get some ideas on how to operate /P, work the bands, or just chat about radio, and it was great to see so many pop down to a slightly chilly Shoebury East Beach to get on air.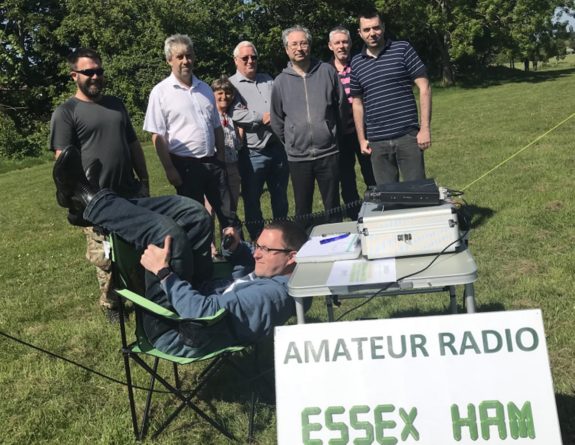 HF was in pretty poor shape, so the HF station operated mostly by Charlie M0PZT wasn't as active as hoped, but with the RSGB 144MHz contest on the go, it was a good chance to give some points away, and we made contact with contesters including G3M, G8T, G5B, G8T, G0UTT and G0VHF.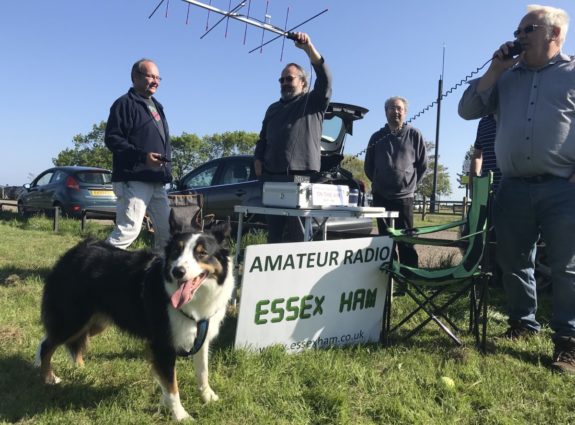 We were visited by a local historian called John who made contact with Steve MR0SHQ to talk about some of Shoebury's secrets, and Carl (shortly to take his Foundation with Thames ARG) turned up to get in some VHF practice after taking Essex Ham's Foundation Online course recently.
Thanks to Chris G0IPU and Andy G7TKK for coming along with a handy 2m/70cm beam, allowing us to make some decent 2m SSB contacts not possible on the vertical, and also demonstrating aircraft scatter.
We were also joined for the afternoon by Andy, who runs Southend Tech and organises the Southend Raspberry Jam events. Thanks for coming along to see us in action, and help take turns holding the beam!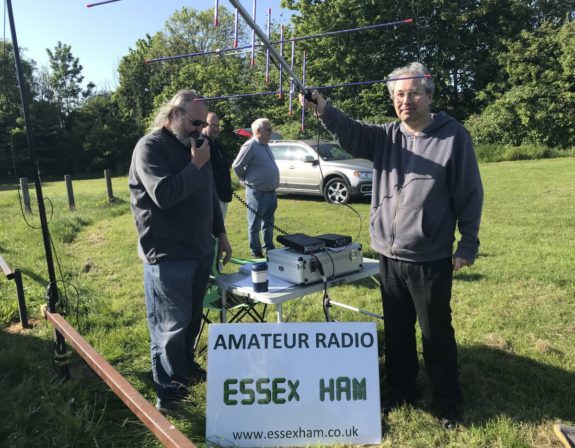 Thanks to everyone who turned up to make this a great day – hopefully everyone had fun playing radio in their natural habitat.
Image Gallery
Related Links