The South Essex Amateur Radio Society had not one, but two guest speakers, at their club night on the 8th of March 2016.
Essex RAYNET
First up was Roland M0BDB, Chaiman and Country Controller for Essex RAYNET. Roland outlined the history behind the formation of RAYNET, some of the incidents and events that RAYNET has assisted with nationally, and an overview of the structure and activities of Essex RAYNET. One of the most challenging (technically and physically), is support for the annual Saltmarsh 75 event, a 75 mile walk around the Essex Coast, and Roland outlined the technical complexities needed to cover the event effectively and safely.
Essex RAYNET is always on the lookout for new recruits and if you're interested in putting your radio knowledge and skils to good use helping the community, find out more at www.essexraynet.co.uk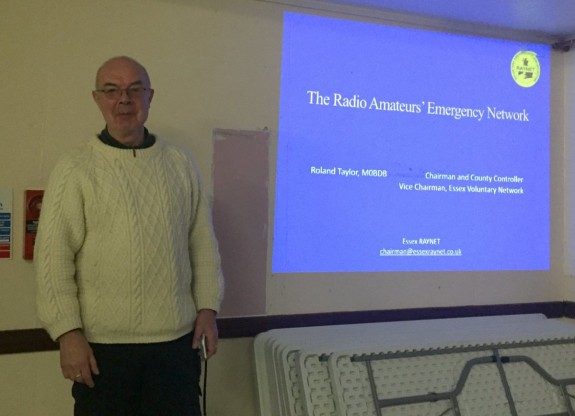 RSGB Update
Next up was a talk from Steve M1ACB, RSGB Regional Manager for Region 12. Steve gave an overview of the RSGB's activities, an update on recent developments, and a summary of his experiences of being at the first Tim Peake ISS contact in St. Albans.
As SEARS has previously made two ARISS contacts with the ISS, Steve's presentation on the Tim Peake schools contact got a lot of interest and questions, and Steve offered some excellent behind-the-scenes information on what has gone on behind the scenes in putting together the schedule of contacts set to take place during Tim's time aboard the ISS.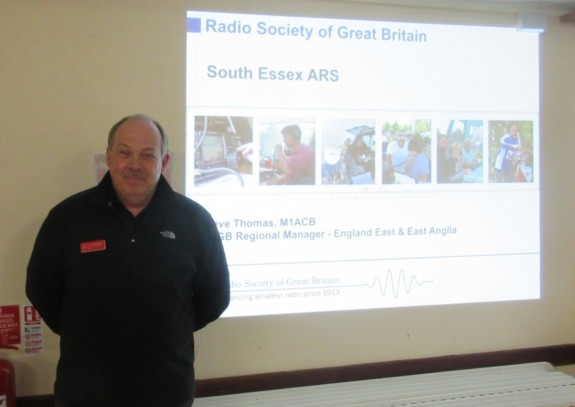 Steve was joined by the two Deputy Regional Managers for Essex, Keith, G3WRO and Vic G6BHE, pictured here: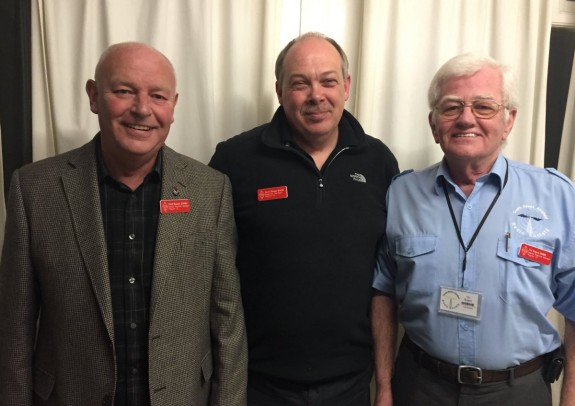 Two very interesting talks, and as always, a very pleasant and friendly club night. The next is set for Tuesday the 12th of April. All are welcome, free tea & coffee, and no change to come along.
Related Links
Involved with a club in Essex? We can help to promote your club's event to the amateur radio community. Send us your events news, and we'll help to promote your event to amateurs from across Essex and beyond. If your club's events aren't being featured, get in touch with Essex Ham, or find out more about how Essex Ham supports local clubs.