LARC VHF/UHF Co-ordinated Club Contest – February session
Update from Dave G4HUP 
Thanks to all the stations who came on the air for the event, whether you put in a log or not. It meant there were plenty of stations to be worked, although of course we'd love to see more next time!
Total number of active stations counted from the logs was 34, and 187 QSO's were made across the region and the two bands.
The results have been tabulated by club, since that is the closest to a 'level field' that we can reach. The anomaly is that G3CO should compared against the Colchester Club: since he is there adjudicator, he cannot 'enter' the CRA section.
Leaders for LARC were G7CIY and G4HUP, for CRA G0DZB and G1IPU, and for MARTS M6OFM and G7DSU. FDARS didn't get anyone on for this session.
The next event is Tues 22nd March – look forward to working you then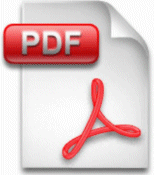 Leaders for LARC: G7CIY and G4HUP
Leaders for CRA: G0DZB and G1IPU
Leaders for MARTS: M6OFM and G7DSU.
A reminder that this is a one-hour contest, once a month – For our guide on how to take part, go to LARC CC Contest Info and for the full rules and entry paperwork, see LARC VHF Activity Contest
Apologies for the delay in publishing these results – Purely my fault, and due to a large backlog of work here – Pete M0PSX
Related Links