Saturday the 16th of August 2014 saw the South Essex Amateur Radio Society (SEARS) holding another event to commemorate the downing of two US B17 aircraft off Canvey Point in 1944.
The club has recently held other events as part of this year's events to mark the 70th anniversary of Heavenly Body II, the B17 aircraft that crashed at Canvey Point during the Second World War. The weekend's activation had special significance, as the operating point was at Canvey Island Yacht Club, at Canvey Point – very close to the 1944 crash site.
SEARS operated two HF stations, with a mix of SSB, CW and PSK31 throughout the day, using the special event callsign GB2HB (Heavenly Bodies). To find out more about the event, take a look at the video created by SEARS up on YouTube. You can also read more on the SEARS GB2HB page.
SEARS GB2HB Video
Photos from the event
The day saw a good turn-out by the SEARS team with a good many contacts made on HF. Canvey Point makes an excellent place to operate, with its close proximity to the Thames, and its distance from troublesome RF – they also do a great breakfast and lunch in the clubhouse.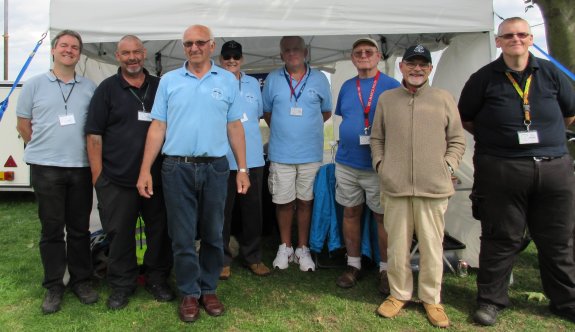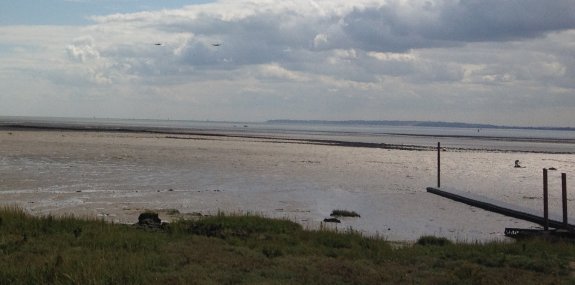 Pictured here is the site of the downed B17 aircraft just off Canvey Point – in the distance, you can see one of the high points of the day – a Battle of Britain flyover. The day saw several flyovers of two Spitfires, a Hurricane, the last two airworthy Lancaster bombers and a Dakota transport plane, flying over Canvey Island, including a low pass over Canvey Point, captured in the SEARS video.
An amazing sight, seeing these aircraft flying so low, and a fitting tribute to the two downed B17 bombers in the Second World War. Those interested in find out more about the Heavenly Bodies II incident may be interested in going along to Canvey Island's Bay Museum, which contains parts of the aircraft recovered from Canvey Point – See SEARS operated at Bay Museum August 2014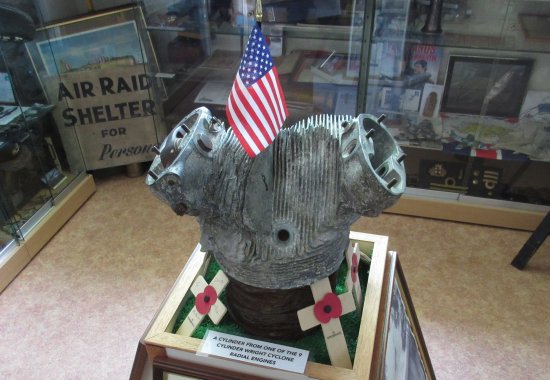 Well done to the SEARS team for putting on the station, and for the warm welcome as ever.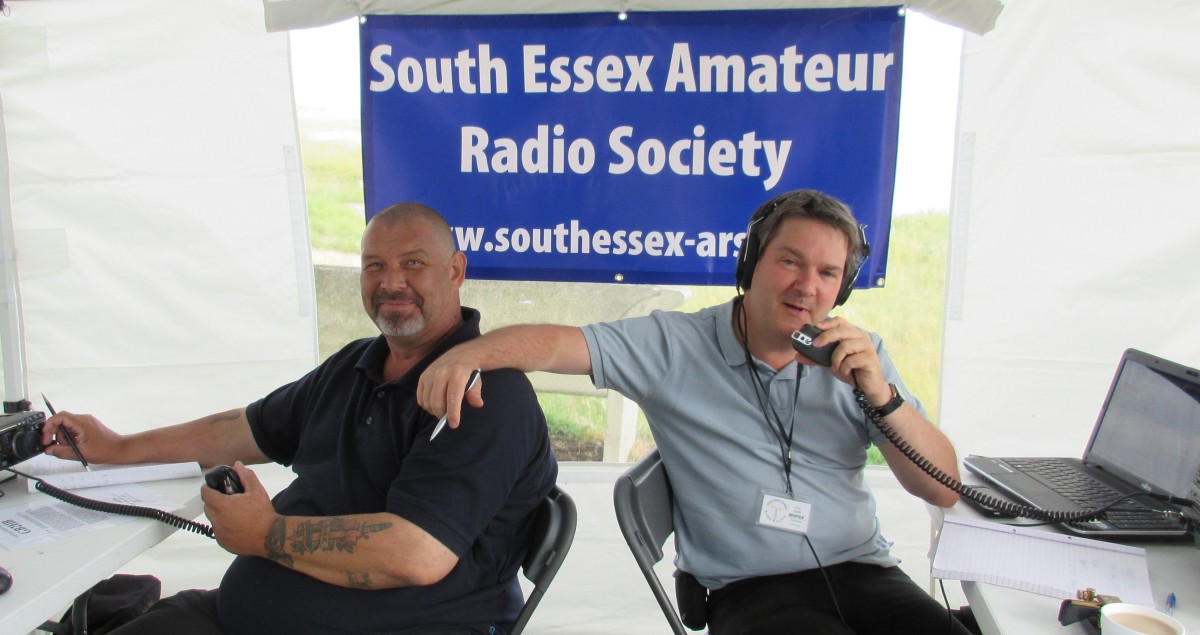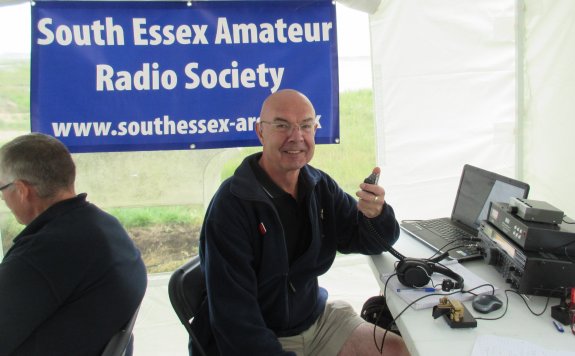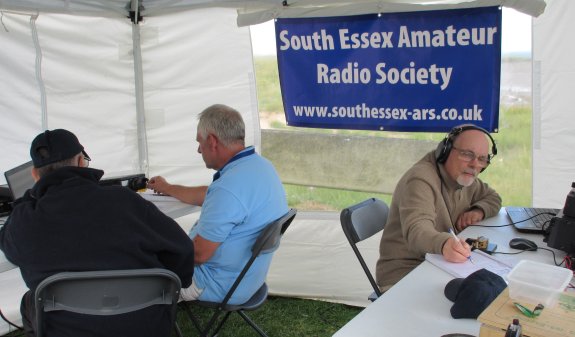 Photo Gallery
Related SEARS events