The weekend was a busy one for amateur radio in Essex. On Sunday the 22nd of June, the team from the South Essex Amateur Radio Society (SEARS) was operating from the historic Bay Museum on Canvey Island.
The activation was a dual event – not only was the activation one of a number stations active for International Museums Weekend, it was also to help commemorate the loss of two American B17 bombers over Canvey Island in 1944.
Bay Museum is a former Cold War degaussing station that now serves as a military museum for both World Wars. The museum is regularly activated by SEARS, using the special event callsign GB2BM.
SEARS has released a video of the day's activation, which features some of the other activities at Bay Museum, including one of the SEARS team trying out a machine gun:
SEARS reports that 51 contacts were made with 18 countries, and the team will be returning to Bay Museum on the 3rd of August to help mark the 100th anniversary of the outbreak of World War I.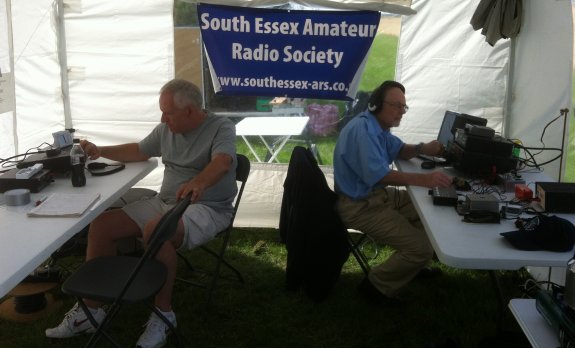 Another station will be activated by SEARS later in the year to commemorate "Heavenly Body II", the name of one of the two B17 Flying Fortresses that crashed, and you can hear more about the story of the two aircraft that crashed off Canvey Point here: www.southessex-ars.co.uk/gb2hb.html
Continuing with the World War II commemoration, SEARS will be active at the Armed Forces Day on Canvey Island on the 28th of June, and the SEARS club night in Thundersley on the 8th of July looks at the RSGB wartime archives.
Related Links:
Thanks to SEARS for an update on their weekend activation at Bay Museum