The South Essex Amateur Radio Society (SEARS) were out today, Sunday the 3rd of August, at the Bay Museum on Canvey Island, marking an important day in Britain's history. In the first week of August 1914, British Prime Minister H. H. Asquith declared war on the German Empire, plunging the country into the First World War one hundred years ago this week.
The site for the day's operation was the Bay Museum on Canvey seafront – a small but fascinating little gem packed with wartime memorabilia.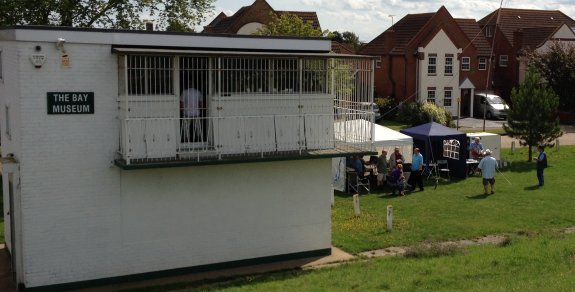 SEARS had two stations on the air, both running HF – modes used were SSB, CW and PSK31 on several different HF bands throughout the day.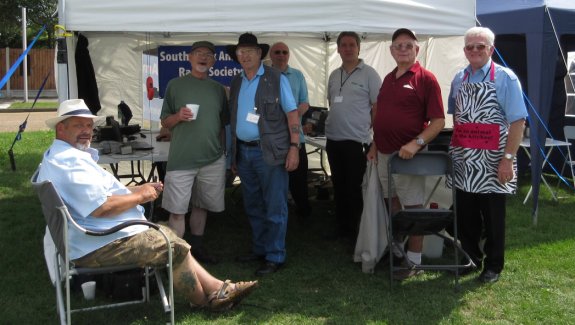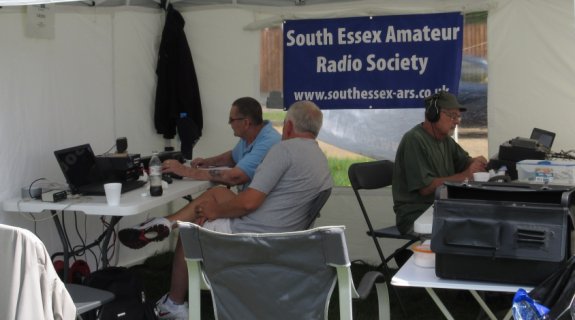 Although a good many contacts were made, it wasn't all about the QSOs – it was about talking to passers-by about the hobby, catching up with like-minded operators, and welcoming visiting local amateurs coming along to check out the museum and to see what SEARS was up to.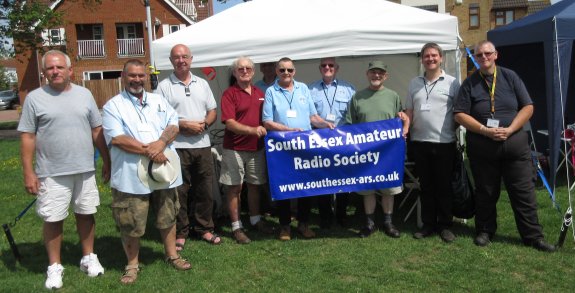 Great to see so many friendly faces coming down to say hello. Saturday the 2nd of August saw some of Essex RAYNET team trying out some new technology in Pleshey, and today was an opportunity to catch up on some of the upcoming Essex RAYNET activities (More on Essex RAYNET)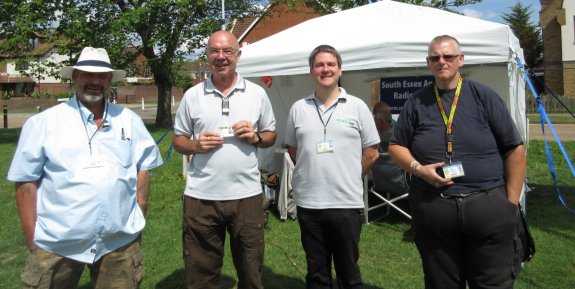 Many thanks too, to Vic G6BHE for looking after the bacon rolls – plenty to go round for SEARS members and visitors alike – and very much appreciated!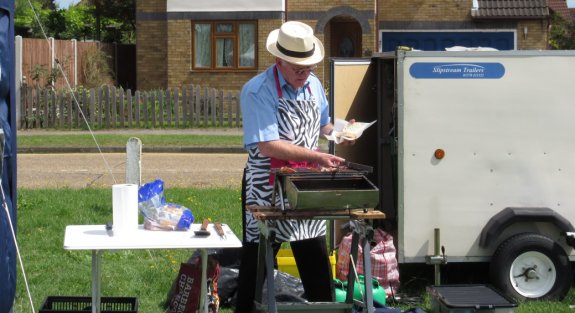 As the cliché goes – "a great day was had by all", with more days of wartime activations to come for SEARS in the coming weeks (read on…)
Upcoming Events
In-keeping with the wartime theme, SEARS will be commemorating a significant World War II event later in the month. On the 19th of June 1944, two American B17 bombers crashed just off Canvey Point. One aircraft, nicknamed "Heavenly Body II" was commemorated by SEARS in June 2014 with a special event station also at the Bay Museum. Parts of the downed planes are housed at Bay Museum, hence the connection with SEARS activations, and here is a photo of a part of the aircraft,taken at Bay Museum today.
A further commemoration is planned for the 16th of August at the Canvey Island Yacht Club, very close to the 1944 incident.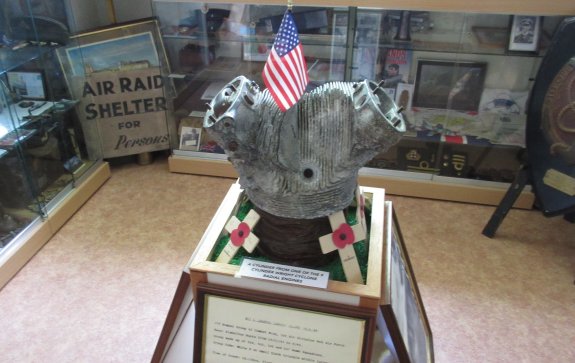 Photos from SEARS on Canvey 03 August 2014
Here are a few more photos from the day at Bay Museum on Canvey 03 August 2014:

Related Links