Friday July 3rd 2015 was the third day of amateur radio activity for the River Crouch Celebrations. With the week-long event drawing to a close, a station was set up on the North bank of the River Crouch, near South Woodham Ferrers.
Local artists have been working with nearby schools, and talking part in a 100 mile walk. The walkers arrived at South Woodham Ferrers on Friday, and were joined by school children from Collingwood Primary School.
Artists and school children met to raise the unique Celebration flags, which has been a theme throughout the week.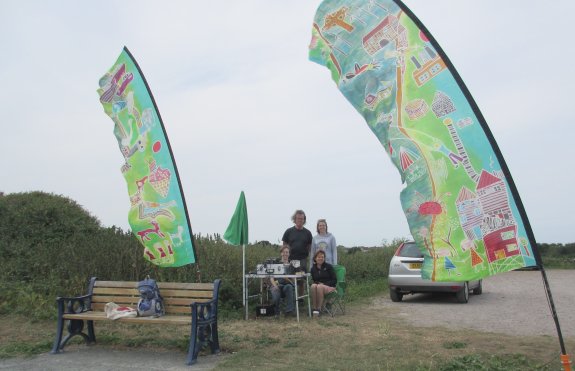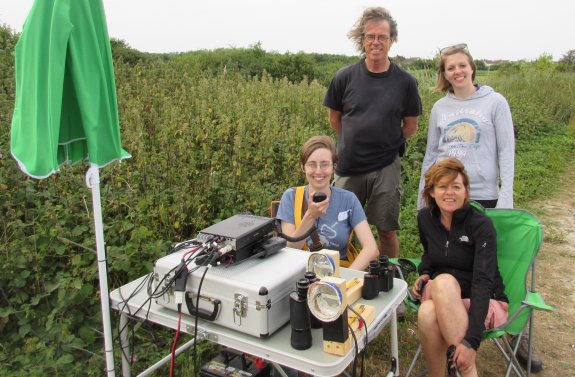 Two of the flags were fitted with antennas – a 5m long wire on one for HF, and a 2m slim jim for the other. Whilst waiting for the arrival of the walkers and children, several good contacts were made on HF, including stations in Italy, Scotland, and impressively, station K2H in Massachusetts – a special event station for the 13 Colonies activities.
Laura M6LHT was able to make her first HF contact, which was with a Maritime Mobile station HA5MG/MM, from Lake Balatone in Hungary. This was followed up bu Laura contacting special event station YP0Y in Romania.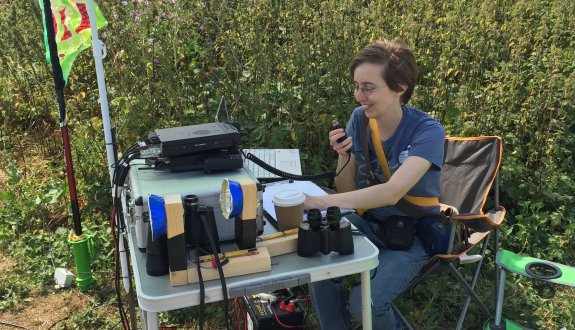 With the arrival of the school children, we allowed the kids to send some guest messages via their flag – in all, ten children sent guest messages. Thanks very much to Dorothy 2E0NCE for helping with the guest messages and staying on frequency during the event.
Once the children left on their return to the school, the artists took the opportunity to work through a flag. Ali Pretty, the flag's creator, was able to use her flag to make a radio transmission – a novel opportunity. Artists Richard and Yolanda also send flag messages from the riverside.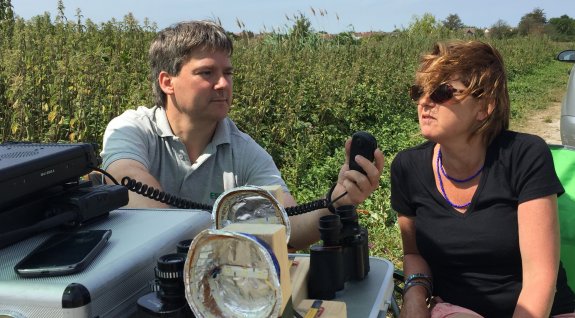 Thanks too, to Trevor M5AKA, who seeing that Essex Ham were involved in the day's events, came along to help out and support the event.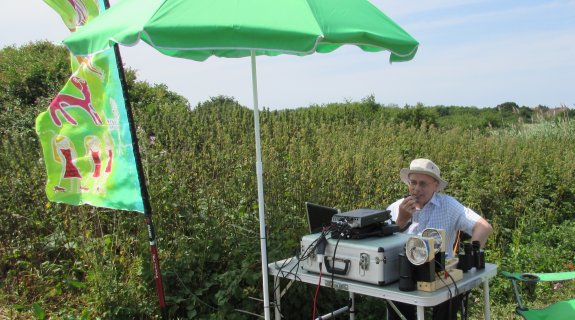 Well done to all involved in the River Crouch Celebrations. Essex Ham was pleased to help to support the event, and also to help introduce the local schools to amateur radio.
Photos from 3rd July
Related Link