On Sunday the 28th of June, a group of Essex Hams congregated on the north bank of the River Crouch, to the south of South Woodham Ferrers.
The 26th of June to the 4th of July is a celebration of the River Crouch, including a 100 mile walk, and some interesting schools projects. The team from Essex Ham were asked by newly-licensed Laura M6LHT to get involved, and we dived in feet first.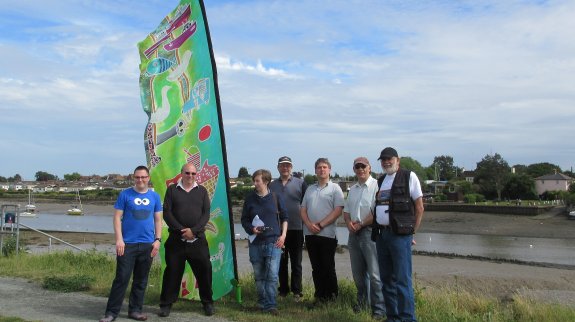 The Essex Ham roll-call for the event was as follows: Dave G1DMQ , Dean M6NSX , Phil G8LHW , Graham G7JYD , Laura M6LHT , Nick 2E0DVX , Paul G4IJE , Pete M0PSX, Peter G0DZB , Steve 2E0UEH and Steve M0SHQ, and we had two HF stations, one VHF station, one satellite station, and a VHF flag operational.
Across the river
Communication was very much the theme and two local schools have written lines of poetry that need to be sent across the River Crouch. So the challenge began, and lines of poetry were sent across in several forms:
Via colourful flags made by the schools (5m fishing poles with Slim Jims
Via 2m voice
Via CW from home-made Aldis lamps (Nice work Steve)
Also, one line was sent via the International Space Station digipeater (well done to Steve M0SHQ)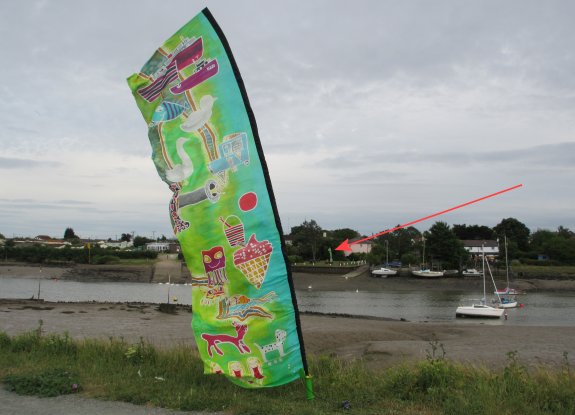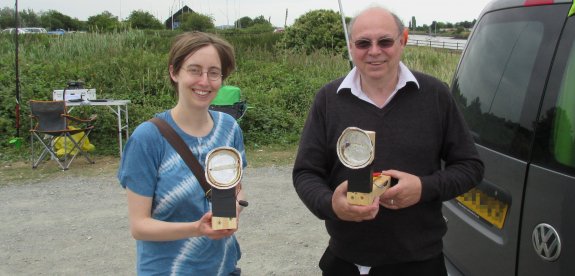 Laura's also built an amazing wooden box that generates poems using an Arduino board. Some of it sounded a little Vogonic, but very impressive and quite magical!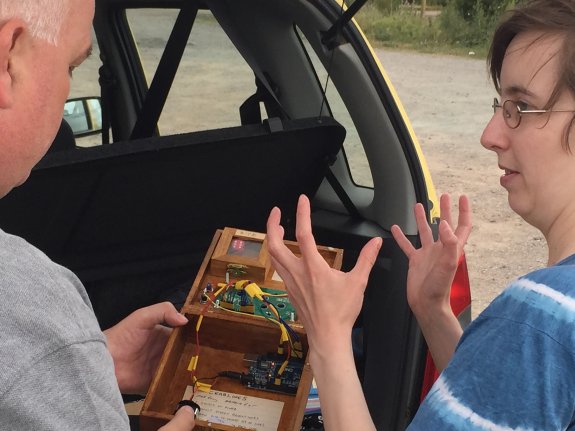 Dean M6NSX had his drone with him, crossing the river shooting some lovely HD footage – which we'll be sharing soon.
Other novel ways will be tried during the week…

Laura's first QSO
Despite getting her callsign with SEARS a few weeks back, she's been saving herself for this event, finally having her first QSO (via the flag). With a little help from the assembled masses, she soon had a pile-up – lacking access to a paper logbook, she found a suitable substitute.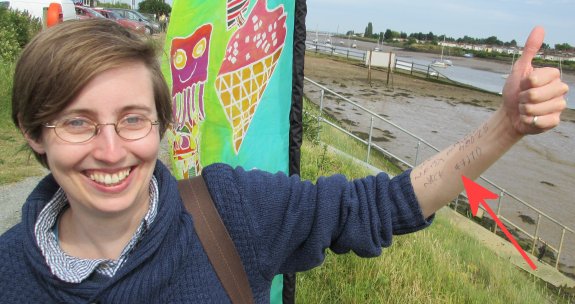 With help from Steve 2E0UEH and Peter G0DZB, Laura moved from FM to HF – loving every minute.
Vulcan Flypast
We were lucky enough to see two close passes of the Vulcan Bomber XH558, who's in her final year of flying. On her way to overfly the other Vulcan grounded at Southend Airport, the impressive bird flew past, instantly stopping all activity to witness the XH558 in flight over Essex for the last time.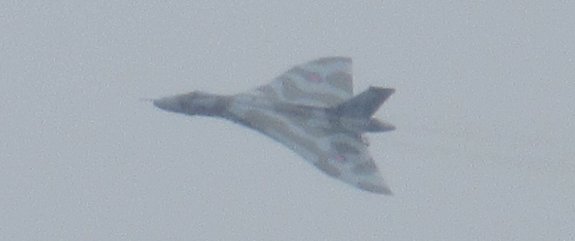 Summary
A truly fun day out in the fresh air trying new things.Other firsts included a rare chance to work Graham G7JYD /P, and transmitting from under a tarpaulin (note Steve's feet)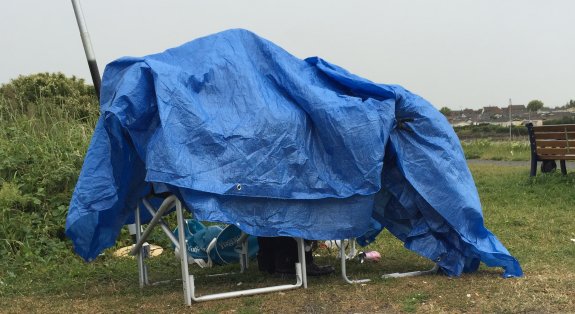 Thanks to everyone who turned up to make this a special celebration with a few firsts. We'll be back during the week, so keep an eye on Essex Ham's Twitter feed.
More on the event, and words from Laura M6LHT: River Crouch Field Events
Find out more about the River Crouch Celebrations 2015 here: Kinetika River Crouch Celebrations
Event Photos